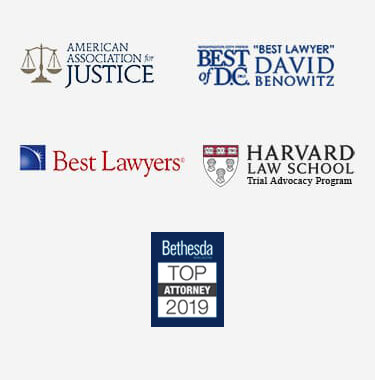 Pre-Trial Steps to Take in a Maryland Nursing Home Abuse Case
If a loved one is suffering from suspected nursing home abuse or neglect in Maryland, it is important to take action as soon as possible. With patients in fragile condition, a problem can go from bad to worse with alarming speed.
But the first step in a nursing home abuse case is not a trial but rather acts that can be used to either build a case for trial or to resolve problems before a case goes to trial.
Pre-trial steps to take in a Maryland nursing home abuse case may be guided by a personal injury lawyer with experience handling cases of nursing home neglect and abuse.
The First Step to Take in a Nursing Home Abuse Case
The first step to take when abuse is suspected is to conduct a thorough investigation of the situation. It will be important not only to uncover as much information as possible, but also to record and preserve information in such a way as to facilitate use in a trial. The most valuable evidence in the world may be useless if its admission is barred by the hearsay rule due to the format in which it is presented.
An experienced nursing home abuse attorney can provide valuable assistance with this process.
It will be important to obtain and review documents such as contracts, medical reports, photographs and other pertinent information. In addition, witnesses should be interviewed and their observations recorded. Expert witnesses may be consulted to determine whether the nursing home failed to provide the legal standard of care owed to the patient, and whether that failure caused identifiable injuries.
Filing a Nursing Home Abuse Lawsuit
Because legal procedure is complex and judges expect those in the courtroom to understand how to comply, most people in Maryland choose to work with a personal injury lawyer when filing a lawsuit for nursing home abuse or neglect. After an attorney has been selected and has collected evidence, a lawsuit may be filed in the circuit court in the region where the abuse occurred.
Information is Obtained in a More Formal Process Through Pre-Trial Discovery
Once a lawsuit has been filed, the investigation process enters a formal phase referred to as discovery. Different tools are used by the lawyers involved to obtain additional information from witnesses and others involved in the case. Generally, attorneys will send interrogatories (a series of written questions), requests for production of documents and possibly requests for admission of facts.
In addition to those types of discovery involving written words, depositions are often taken. During a deposition, a witness is questioned verbally and provides answers verbally, and all of the proceedings are usually recorded. Although depositions do not take place in a courtroom, those being deposed will be sworn in under oath.
Lawyers prepare their clients and witnesses for depositions and attend depositions but may not usually provide counsel during the deposition itself.
Optional Steps: Filing a Complaint with the Maryland Office of Health Care Quality
Maryland has regulations designed to protect the health and safety of nursing home residents. When patients or their families feel that these regulations have been violated, the state provides some measure of assistance.
One avenue is to contact the county long-term care Ombudsman who can help resolve the problem through investigation, negotiation and mediation. It is also possible to file a formal complaint with the Maryland Office of Health Care Quality.
Get Assistance with a Maryland Nursing Home Abuse Case
Although the process of addressing suspected abuse or neglect in a Maryland nursing home can be lengthy and frustrating, it can bring wrongdoing to light. So, in addition to resolving problems for the family involved, the actions may also prevent problems for other nursing home residents in the future.
It is often advisable to have pre-trial steps to take in a Maryland nursing home abuse case guided by an experienced attorney at all stages.