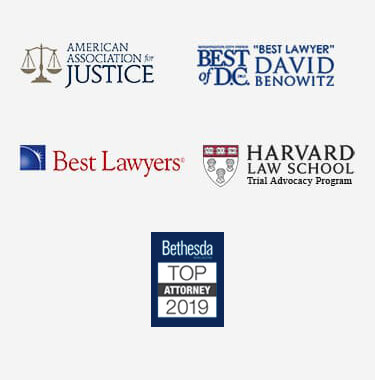 Role of a DC Premises Liability Attorney
The role of a DC premises liability attorney is to help an injured person navigate the complexities of bringing a lawsuit. Having a successful lawsuit is not easy, however, a well-established premises liability lawyer has experience bringing positive outcomes for plaintiffs. There are many things that play into how a lawsuit is decided and if a person goes ahead with the case without the help of a lawyer, they will be behind the eight-ball before the case starts. 
Important Information to Know About Premises Liability 
The first thing a person should know about a premises liability accident is that they should always make an accident report. This is of the most utmost importance because the individual needs to prove that the accident actually happened. 
It is also essential to contact a lawyer as soon as possible. One of the roles of a DC premises liability lawyer is to help gather and preserve evidence. If there is security camera footage, it will need to be obtained quickly before it gets deleted. An attorney will also investigate the scene of the accident to see what other evidence needs to be preserved for a successful case. 
If an individual is injured in a premises liability case, they need to get medical treatment. It is important to get medical care as soon as possible. This is not only critical for the individual's health but also for their claim. 
Common Misconceptions About Premises Liability Cases in DC
There are many misconceptions about premises liability cases in DC. For instance, the fact that there is a doctrine of contributory negligence does not mean that the plaintiff is going to be held partially responsible. The role of a DC premises liability attorney is to present the evidence to ensure that the plaintiff is able to recover as much compensation as possible. This is why it is essential to obtain an attorney who has experience handling similar cases. 
What to Expect in an Initial Meeting With an Attorney 
In an initial meeting with a lawyer, the individual should bring all information related to the case to the meeting. This includes pictures, witness contacts, medical records, and any other details related to the accident. This information helps the lawyer build a strong case. After learning all the facts of the case, the attorney could decide how to proceed and what other information will need to be obtained. 
How a Premises Liability Lawyer in DC Could Help
It is important for individuals to know that these types of cases could take up to three years before a resolution is made. However, the role of a DC premises liability attorney is to stay in constant contact with the plaintiff and inform them of the process of the case. 
If you have been injured in a premises liability accident, reach out to a seasoned lawyer today. An attorney could investigate the case, gather the evidence, help you get the medical attention you need, and negotiate with the at-fault party. By allowing an attorney do this for you, you could then focus on your recovery.