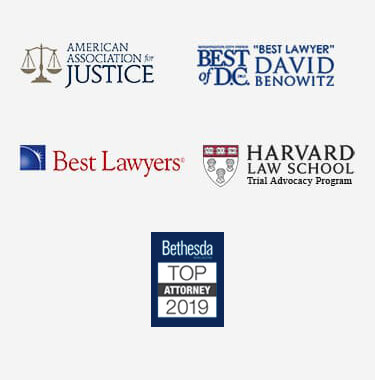 Maryland Medical Malpractice Lawyer
When you entrust yourself into the care of a physician, hospital, or other healthcare provider, you accordingly expect that you would be treated with the level of care and skill expected of professionals in the medical field. When a medical professional violates this standard of care and negligently injures a patient, they may be liable for the victim's injuries and other financial damages. A Maryland medical malpractice lawyer could help you determine whether the harms you have suffered could have been preventable.
An experienced personal injury attorney could advocate zealously on your behalf to secure the just compensation to which you could be entitled.
Elements of Medical Malpractice in Maryland
Successful medical malpractice claims in Maryland are founded on the legal doctrine of negligence. As such, to bring a lawsuit alleging medical malpractice on the plaintiff's behalf, a Maryland attorney must prove the four elements of negligence: duty, breach, causation, and damages. This means that:
A duty of care must have been owed
The physician must have violated that duty of care
The physician's violation must have been the proximate or direct cause of the plaintiff's injuries
The plaintiff's injuries caused actual damages
Examples of Medical Malpractice
While medical malpractice could occur in a variety of settings and in numerous ways, common examples include failing to diagnose a patient, misdiagnosing a patient, discharging a patient too soon, medication or dosage errors, wrong site surgery, and performing the wrong surgery on a patient. Failing to fully inform a patient regarding the risks of a specific procedure, improper follow-up care, failure to regard a patient's medical history, insufficient testing, and failure to detect patient symptoms may also give rise to a malpractice claim.
Lawsuit Filing Requirements
Under Maryland Code Annotated Courts and Judicial Proceedings §5-109, malpractice victims have up to three years from when they learn of the injury but no more than five years from the actual date of the injury to file a civil claim for damages.
Certain exceptions could apply to these time limitations, particularly in the case of medical malpractice involving minor children. For example, when a minor child younger than 11 is injured due to medical negligence, the statutory period would not commence until their 11th birthday.
If a minor younger than 16 retains a surgical object or suffers reproductive injuries, the statute of limitations would not begin to run until they turned 16. Finally, as per Md. Code Ann. Cts. & Jud. Proc. §5-201, if the victim was disabled or a minor when the alleged malpractice occurred, they would typically have three years from the termination of their disability or their 18th birthday to initiate a lawsuit.
Obtaining Financial Damages
A Maryland medical malpractice attorney would fight for the full measure of financial damages a victim may be owed, which could include current medical bills, future medical costs, lost income, future lost earnings, pain, and suffering. Punitive damages may also be recoverable.
Limits on Compensation
Maryland is one of a number of states which establishes limits on compensation for non-economic damages in medical malpractice cases. Non-economic damages are those which cannot be easily quantified, such as those for disfigurement, mental anguish, and emotional distress.
Md. Code Ann. Cts. & Jud. Proc. §3-2A-09 establishes these compensation limits, which fluctuate based on when the plaintiff files suit. Consult with a Maryland attorney to discuss what caps could apply in the event damages are awarded.
Find Out More from a Maryland Medical Malpractice Attorney
A Maryland medical malpractice lawyer could provide invaluable counsel and continuous support at each stage of your claim. An attorney could provide the advocacy needed to fight for maximum compensation for your damages. Call now to arrange your case review and discuss your legal options.