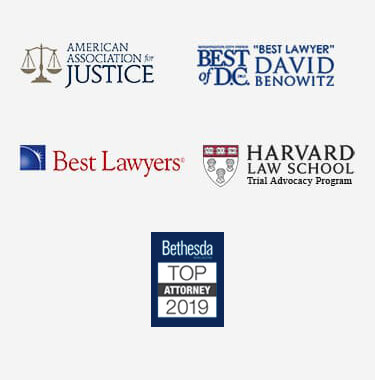 Misdemeanors
Pennsylvania criminal law classifies misdemeanors into three separate categories, first, second and third degree, with first degree being the most serious and subject to the strictest punishment.
Examples of misdemeanors include:
Shoplifting
Fraud
Simple assault
Disorderly conduct
Marijuana possession
DUI
Felonies
As with misdemeanors, felonies are also divided into three general classes with the addition of separate penalty classifications for first and second-degree murder. Besides murder, other examples of felonies Pennsylvania criminal lawyers have seen include:
Aggravated assault
Arson
Burglary
Drug trafficking
Drug distribution
Firearm offenses
Major theft
Sexual assault
Penalties for Criminal Offenses
The circumstances involved in a case usually play a key role in determining the classification of a crime and therefore the penalty prescribed under Pennsylvania criminal law. A simple assault, which is inflicting or attempting or threatening to inflict an injury on another person, is treated as a first-degree misdemeanor.
On the other hand, if the assault results in serious injury or involves the use of a deadly weapon or is acted against a public official, the crime becomes a first or second-degree felony, and the penalties are greatly increased, as seen below.
Pennsylvania criminal law sets forth the maximum prison sentence and fines for criminal offenses as follows:
Murder of the first degree:  Mandatory death or life imprisonment
Murder of the second degree:  Mandatory life imprisonment
Felony of the first degree:  20 years — $25,000
Felony of the second degree:  10 years — $25,000
Felony of the third degree:  7 years — $15,000
Misdemeanor of the first degree:  5 years — $10,000
Misdemeanor of the second degree:  2 years — $5,000
Misdemeanor of the third degree:  1 year — $2,000
Summary Offense:  90 days — $300
How a Criminal Lawyer Can Help
An attorney familiar with the practical details of criminal law can help guide clients through the process, help build the finest possible defense, and provide advice on the steps to take to work toward the best resolution of the case. If you have been charged with a crime, contact a Pennsylvania criminal lawyer today to get an experienced advocate on your side. If you are facing charges in Philadelphia, an experienced Philadelphia attorney can help you understand local laws and regulations.
Best attorneys I have found for my wife's personal injury claim. Attorneys and their staff are dedicated, honest and professional.
Kumar D.
Price Benowitz is a great office to go to if you need help in the DC area. They are professional and kind-hearted people that will help you every step of the legal process
Christina W.
I was very pleased with the the speed Price Benowitz got back to me from my initial call and voice mail that I left. They had a lawyer call me immediately and the results of my case was successful. I thank them very much for their time.
Wayne S.
I loved working with the folks at Price Benowitz. They worked very hard and I can truly say that I got a very fair settlement because of the work that was done by the Lawyers at Price Benowitz. I would use them again and I highly recommend Price Benowitz Law firm to anyone and everyone.
Robin T.
While I like to think of myself as a righteous man, I am always comforted that Price Benowitz has my back. They're extremely generous and attentive, even when they're not billing. They're an important part of the DC area and have always been generous online in their blogs and articles. They're not jealous of their knowledge, they just want to make sure the little guy has a fighting chance. I only have one get out of jail card in my wallet and that's for Seth Price at Price Benowitz.
Chris A.
My experience with Price Benowitz LLP was nothing short of exceptional. I cannot say enough about the office and staff here, they helped me with the my claims for my car accident where I sustained right knee injuries. Carolina and Tina both tracked my progress and consistently updated me with next steps and progress of my claim. They strive to give me the best possible service they could and succeeded beyond my expectations. John provided the follow through and and persistence and accomplished a settlement that worked out for everyone. I couldn't be happier with the results, service, and just actual caring that I received from everyone involved in my case.
Michael C.
Price Benowitz is amazing! They were very patient with collecting information for my car accident. They are very thorough with creating a demand and closing statement. The team here also is willing to explain every step of the process in detail to advise you in making the best decisions. I would suggest this company to anyone in the DMV area.
Lorraine F.
After getting rear-ended, my car was totaled and medical bills were piling up. Maxwell, Tina, and Carolina were so helpful as they assisted and guided me through the process of working with other insurance companies. I was able to sit back and let them handle everything, and they kept me in the loop with frequent updates. They were extremely professional and they genuinely cared to make sure I understood everything before making a decision to settle the case. I appreciate all of their hard work and would recommend them to anyone looking for a personal injury attorney!
Jordan B.