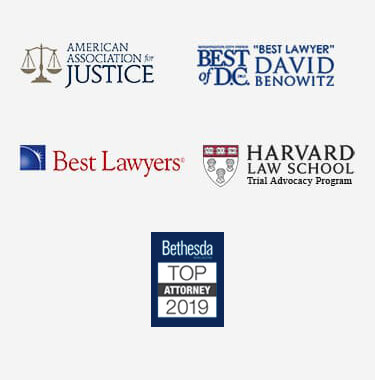 Washington DC ERISA Lawyer
The universe of Employee Retirement Income Security Act (ERISA) law is complex and varied—and can involve much more than matters directly impacting retirement income security.  A Washington DC ERISA lawyer can help you understand the complexities of the ERISA rules, including whether an issue you are having with respect to employment benefits presents an issue governed by ERISA.
ERISA claims can typically arise with respect to claims for mismanagement of employee benefit plans (for example, issues surrounding improper losses or fees in a retirement plan), discrimination in benefit administration or breach of fiduciary obligations.  Because of the inherently complex nature of these claims, it is often especially important to retain an experienced and reputable ERISA attorney.
ERISA Basics
ERISA is a body of law that is designed to help protect employees' rights with respect to various employee benefits and provides a right of action for employees to sue where noncompliance or wrongdoing is suspected.  ERISA applies to many types of retirement plans, including pension plans, 401(k) plans and profit sharing plans.
However, ERISA also applies to types of plans that are not traditionally considered to be "retirement" plans, including cafeteria plans, group health insurance plans and voluntary employees' beneficiary associations (VEBAs).  A Washington DC ERISA lawyer can help determine a plan's status for ERISA purposes.
ERISA imposes certain disclosure, vesting, and nondiscrimination requirements on the employer, plan sponsor and other responsible parties, as follows.
ERISA disclosure requirements generally require that employees be provided with a summary plan description (outlining the basic terms of the plan), as well as information about any associated fees and expenses.
ERISA vesting standards protect the employee's right to receive the benefit at issue (for example, protecting the employee's right to receive amounts that have accrued in an employee's 401(k) account).
Nondiscrimination rules prevent employers from favoring highly compensated employees with respect to ERISA plan participation or contributions.
The Role of ERISA Lawyers
An experienced Washington DC ERISA lawyer functions in a variety of roles, and can help you:
Determine whether a plan is subject to ERISA. ERISA imposes detailed and specific requirements with respect to certain employee benefit plans, insurance and compensation arrangements, but does not apply to all plans.
Evaluate plan compliance. If an employee benefit plan or executive compensation plan is governed by ERISA, specific compliance rules will apply.  It is critical that these rules are followed to ensure ERISA compliance.
Understand fiduciary obligations. In certain cases, plan sponsors and administrators will be held to a heightened "fiduciary" standard, meaning that these individuals have an obligation to act with the plan participants' best interests in mind in order to avoid potential liability.
Handle ERISA litigation. ERISA claims often must be resolved in federal court, but a unique set of rules applies.  Our experienced attorneys can help guide you through this often-confusing process.
Speak with a Washington DC ERISA Attorney Today
A Washington DC ERISA lawyer can help you navigate the often confusing maze of ERISA law, both in evaluating compliance and in determining whether you have a right to pursue an ERISA claim based on a denial of benefits or improper management of ERISA plan assets.  For more information, contact our experienced team of attorneys today.