Maryland Personal Injury Lawyers
A Team of 40 Experienced and Knowledgeable Attorneys Ready to Fight For You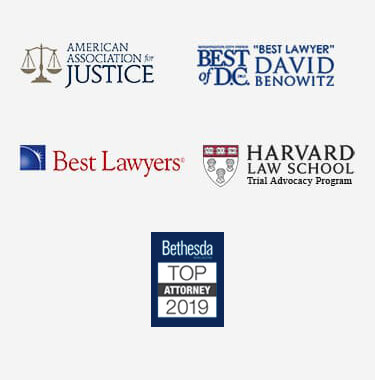 Maryland Nursing Home Assault and Battery Lawyer
It is painful to imagine that your loved one could be assaulted while in the care of the nursing home charged with their protection. Unfortunately, physical abuse, including assault and battery, does take place in some Maryland nursing homes – even ones that are expensive, clean, and well-maintained. There is no way to tell at a glance whether a nursing home could employ an abusive staff member.
If your loved one suffered abuse at their Maryland nursing home, an experienced and compassionate Maryland nursing home assault and battery attorney can help hold the nursing home accountable.
Common Types of Assault and Battery in Nursing Homes
Assault can occur in nursing homes for a number of reasons, none of which are excusable. Some of the most common examples of assault and battery in Maryland nursing homes include frustrated staff members lashing out physically at residents by hitting, slapping, pinching, pushing, kicking, and manhandling.
Nursing homes have a duty to make sure their facilities are not understaffed, and that their staff is well-qualified, well-trained, and fit to care for residents. Nursing homes should engage in safe employment policies, such as conducting adequate background and reference checks. Many abusive staff members are found to have a history of assaulting patients at other facilities.
As awful as it sounds, sexual assault in nursing homes does occur. Both forced sexual assault or rape and coercive sexual activity could constitute sexual assault and battery.
Nursing home staff members are in a position of authority over nursing home residents, who may feel powerless to fight back against staff, due to the disparity of power between the parties or fear of retribution. Likewise, nursing home residents may not be able to freely consent to sexual activity, due to diminished capacity or dementia.
Assault Without a Harmful Contact in Maryland Nursing Homes
Many people do not realize that a victim can suffer an assault without being physically harmed or suffering a battery. In truth, an assault can occur simply by placing a victim in reasonable fear that a harmful contact or battery is about to occur. Credible threats of violence from staff, threatening gestures, and acts such as throwing items or destroying property could constitute assault under certain circumstances.
Regardless of what type of assault and battery a victim suffers, a skilled Maryland nursing home abuse and neglect lawyer can aggressively fight to hold the nursing home accountable.
Let a Maryland Nursing Home Assault and Battery Attorney Assist You
While it is hard to think about a loved one suffering assault and battery at the hands of their nursing home, family members can be on the lookout for signs that something is amiss.
If you believe there is a chance your loved one suffered assault or battery, a compassionate Maryland nursing home assault and battery lawyer can help families understand what symptoms to look for and determine whether a victim may have grounds to move forward with a personal injury claim.
Although no amount of compensation can make up for the indignity and pain suffered by an abuse victim, many victims and their families find it empowering to seek justice and work to prevent future harm occurring to other nursing home residents.
Maryland Nursing Home Abuse Lawyer