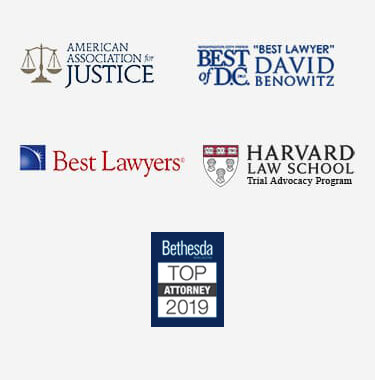 Spinal Cord Injury Rehabilitation and Alternative Therapies in Washington DC
If you suffered a spinal cord injury, you already know the importance of rehabilitation. Every day after an accident counts, and the longer you wait to begin therapy, the harder recovery becomes.
You should consider choosing a rehabilitation facility as soon as possible after your injury, and consider alternative therapies as well. Support from a quality facility can help tremendously in the recovery process. However, the right choice can be expensive. If you suffer from a spinal cord injury after an accident in Washington DC and are considering rehabilitation or alternative therapies, a qualified personal injury attorney may be able to assist you with seeking compensation.
Basics of Rehabilitation for Spinal Cord Injury
Doctors will begin rehabilitation for spinal cord injuries once the patient is stable. The rehabilitation process varies from person to person, but it may take several months. To help with regaining function, patients are usually assigned a team of rehab specialists.
Physiatrist
A physiatrist is a doctor who specializes in physical rehabilitation. Patients may see a physiatrist after a neurologist stabilizes their injury.
Physical and Occupational Therapists
Physical therapists help strengthen muscles. They teach patients a variety of physical skills, such as how to push a wheelchair or position themselves in bed. Occupation therapists help with daily living skills, upper body strength, and anything requiring dexterity.
Rehabilitation Nurse and Psychologist
Rehabilitation nurses specialize in care for inpatients. They assist with the physical aspects of recovery while a patient is in the hospital. Rehabilitation psychologists can help with the mental and emotional transitions that come with an injury, such as dealing with the loss of function.
Social Worker
Social workers help injured victims sign up for state services, such as Medicaid and Medicare. They can also assist with finding a wheelchair-accessible apartment.
Dietitian and Recreation Therapist
A dietician can give recovering patients dietary recommendations for their injury. A recreation therapist helps patients explore a variety of adaptive activities and sports to find an exercise plan that works for them.
Alternative Therapies for a Spinal Cord Injury in Washington DC
There are a variety of alternative therapies that can help treat spinal cord injuries. While there is no surefire cure, many people with paralysis benefit from the following alternative options.
Massage, which can help the blood flow to paralyzed muscles and relieve pain. Many people begin this treatment while still in the hospital.
Activity-based therapy, an intense exercise training that uses gait training and vibration therapy to help stimulate paralyzed nerves below the level of injury.
Acupuncture, which can help decrease pain and increase sensation. Non-profit profits like the Chanda Plan Foundation help people with spinal cord injuries explore acupuncture free of charge.
Seeking Legal Help for Spinal Cord Rehabilitation in Washington DC
If you suffered a spinal cord injury in Washington DC, seek nearby rehabilitation and alternative therapies as soon as you can. Immediate and consistent rehabilitation is one of the best ways to regain function after an SCI. Alternative therapies are also an increasingly popular option, making them more accessible than ever before.
If you are beginning the recovery process, consider contacting a lawyer. A knowledgeable legal team with experience in spinal cord injuries can help you choose the right rehabilitation facility and may assist with potential claims for medical compensation. Call today to schedule a consultation.