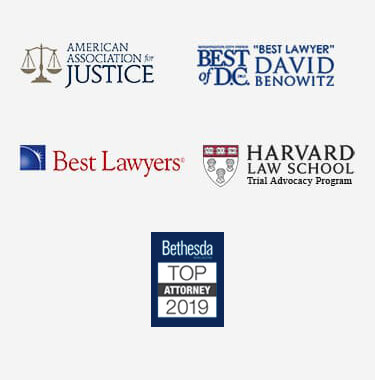 2021 Willful Worker Scholarship
Attorney Mitchell Greenberg knows the value of hard work. It's one of the reasons he chose to become a workers' compensation lawyer! He wants to protect those who willfully work hard to support their families and unjustly suffer for it due to the negligence of another. Mitchell not only works hard fighting for his clients in court, but also in his international stick-fighting competitions. He took part in the international championships for the World Eskrima Kali Arnis Federation (Filipino stick-fighting) and won four gold medals. Mitchell learned early in his life that hard work pays off.
Mitch believes those who work hard will succeed in life. It is essential to not only work hard for yourself but also to set an example for others, such as your children. For this scholarship, applicants can explain the hard work they do, why they do it, and answer the following questions:
What do you think it takes to make a willful worker?
Why is it important to persist, even when your work becomes difficult?
Mitchell Greenberg wants to hear your real life examples. This $1,000 scholarship will be awarded to the student whose essay best conveys why they are a willful worker and how their hard work paid off in the end. It is our hope that this scholarship will encourage students to work hard to achieve their dreams and create the best lives for themselves.
Eligibility
The scholarship is open to any current high school senior, college student or graduate student who is a legal resident of the United States residing in one of the 50 states or the District of Columbia and who is enrolled in a two to five year post-secondary institution for the 2022 Spring semester.
Employees of Mitchell Greenberg Attorney at Law, their immediate families (parent, child, sibling, and spouse), and persons living in the same households of such individuals (whether related or not), are not eligible to participate in the competition.
Candidates for this scholarship should have a minimum GPA of 3.0 or higher and be in good overall academic standing.
Application Requirements
The candidate must submit a 750-word essay response to the prompt: What makes a willful worker and why is it important to work hard in what you do? How do you yourself exemplify these things?
The candidate must submit a professional resumé that lists their experience, both professional and academic.
The candidate must submit an official or unofficial transcript from their current school. High schoolers must also include an acceptance letter to their future university.
The recipient of the Willful Worker Scholarship will be chosen during the month following the scholarship deadline.
Application Deadline and Instructions:
To be eligible for this scholarship, candidates must email their full application (including the essay, resumé, and transcript) to [email protected] by January 31, 2022. Any applications sent after this date will not be considered.
Scholarship applications should be sent with the subject line "Mitchell Greenberg Attorney at Law – 2021 Willful Worker Scholarship Application." Any questions about the scholarship application must be sent by email.
Thank you for your interest in the Willful Worker Scholarship. Visit our winners page to learn more about our past scholarship recipients.