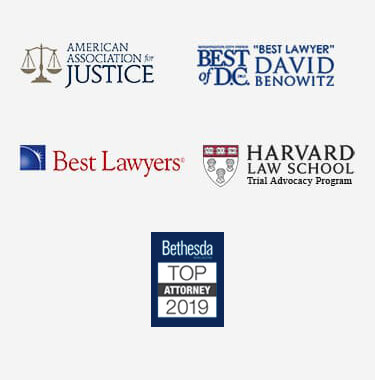 Price Benowitz Social Justice Scholarship: Past Winners
Despite receiving a great many applications from impressive students around the country, we are tasked with awarding the Price Benowitz Social Justice Scholarship to one outstanding individual every year.  The following is a list of the past winners, whose dedication to the cause of social justice stands as a reminder to us all about the importance of equality and human rights everywhere.
To learn more about this opportunity, please visit our scholarship page.
2022 Award Winner: Samantha Bolen
Samantha Bolen is a senior majoring in Political Science with a minor in both Environmental Justice and Philosophy, Politics, and Economics (PPE) at the University of North at Chapel Hill. She is planning on pursuing a JD at Rutgers University-Newark this fall. Samantha hopes to use her legal education to be an environmental advocate for environmentally damaged communities with a focus on communities of color. Additionally, she is interested in focusing these efforts in an intersectional way that focuses on how health can be impacted by the environment. 
In Her Own Words:
"As a first-generation college student, I am so thankful to receive the Price Benowitz Justice Scholarship to help me achieve my academic goals. I feel honored to have been selected for this award and am incredibly grateful for the financial support it provides. Thanks to your generosity, I can now focus on my academic pursuits without such a heavy burden of financial stress. This scholarship has given me the opportunity to continue my education and pursue my dream of becoming a lawyer. I am truly grateful for this opportunity and will do my best to make the most of it."
2021 Award Winner: Nora Frankeny
Nora Frankeny is a labor and delivery nurse who is pursuing a master's degree in Nurse-Midwifery at Frontier Nursing University. She is originally from Pittsburgh, Pennsylvania, but currently lives in Chapel Hill, North Carolina. Working in women's health, Nora is passionate about helping to eliminate the significant health disparity that frequently leads to adverse outcomes among mothers of color. In her future career as a midwife, Nora hopes to work in a clinic where she can provide an equitable standard of care to women of all backgrounds.
In Her Own Words:
"I am honored to have received the 2021 Price Benowitz Scholarship. The topic of social justice is very close to my heart and is a significant reason I am continuing my education. Scholarships and funding are difficult to come by in graduate nursing programs, and I am so thankful for the help this scholarship will give me in funding my studies. Thank you to everyone at Price Benowitz for making this possible!"
2020 Award Winner: Bruce Leal
Bruce Leal is a civil rights advocate and a former special education teacher who is pursuing his Juris Doctorate degree at American University's Washington College of Law. After serving on the legislative teams for Maryland State Senator Bill Ferguson and United States Senator Mazie Hirono (D-HI), he was appointed by DC Mayor Muriel Bowser to the Commission on Asian and Pacific Islander Affairs, where he serves as an advocate for the District's Asian and Pacific Islander community. Bruce's experiences in education and public policy have honed his advocacy skills and have empowered him to continue the fight for equitable systems-change by working on behalf of vulnerable communities often overlooked in the justice system.
In His Own Words:
"In 1832, a French geographer coined the term "Micronesia" to denote the smallness of the island region and culture area in the Pacific Ocean. Smallness (micro-) is written into the name they call me (Micronesian). Smallness is the argument used to oppress and disenfranchise marginalized communities of color and individuals with disabilities from the U.S. territory of Guam, "where America's day begins" to the District of Columbia. I am honored to win the Price Benowitz Social Justice Scholarship. It is an empowering reminder to me of all the warriors that live within me, and the need to fight for equal justice under the law."
2019 Award Winner: Shannon Savinsky
My name is Shannon Savinsky and I reside in Macomb, MI. I am a graduate student at Wayne State University in the city of Detroit, MI where I am in the advanced Master of Social Work program. When my father experienced a catastrophic stroke when I was 8 years old, he was left paralyzed and unable to speak or care for himself. Throughout the years, I have witnessed some of the hardships that individuals with disabilities may face. Since then, I have dedicated my education and career to working with this population. I currently work as a social worker for individuals with disabilities where I advocate for their equal rights and ensure they are being treated with dignity and respect at all times. I also intern at a juvenile detention facility where I provide clinical therapy to adolescents and prepare them to have a successful transition back into the community. In my free time I enjoy reading and participating in volunteer activities.
In Her Own Words:
"Being chosen as the recipient of the Price Benowitz 2019 Social Justice Scholarship is truly an honor. This award has provided me with a chance to pursue my educational goals and has decreased the financial burdens that are associated with continuing education. Receiving this award plays a major role in my journey to fight for the rights of individuals with disabilities. I greatly appreciate the Price Benowitz LLP for their generous support as I continue my dreams."
2018 Award Winner: Danielle Melbert
Danielle Mebert is a New York native who is pursuing her Doctorate of Education in Higher Education Administration at New York University. When she's not working, reading, or studying, she enjoys playing tennis, visiting new restaurants, and watching reruns of Frasier.
In Her Own Words:
"As someone who works with students, I'm always encouraging them to apply for scholarships. Sometimes, students assume that they won't win or say that they don't have enough time to apply. I am living proof that anyone who puts in the time can reap the benefits of scholarship money. I am honored and overjoyed to the this year's Price Benowitz Social Justice Scholarship recipient! These funds will go a long way in helping me to complete my degree."
2017 Award Winner: Ellen Soyka
Ellen is currently in her fourth year out of five in the International Studies BA/MA program at Indiana University Bloomington. Within International Studies, Ellen's primary research interest is human rights and international law, focusing especially on education policy, women's rights, racial inequality, religion, and nonprofit organizations. In pursuing these areas of interest, Ellen has interned in London working for a large international church and in Madrid helping human trafficking survivors transition back to a healthy life through counseling, teaching, editorial, and legal work. In the future, she hopes to work for a nonprofit organization abroad, researching, analyzing, and implementing education policies that benefit women and girls, especially those of color. Her goal is to continue learning about human rights, analyzing how they can be better recognized, teaching policymakers how to make rights-focused decisions, and ultimately helping more people achieve their goals and live fully.
In Her Own Words:
"I am so grateful for this scholarship. Balancing accelerated coursework with multiple jobs to support myself is difficult, so I am thankful for any help! Receiving this scholarship due to my experiences and goals makes me especially proud of what I have achieved, and will help me continue to "work hard at work worth doing.""
2016 Award Winner: Delaney Henderson
In 2016, Delaney Henderson, a sophomore at Eastern Florida State College, is the winner of the Social Justice Scholarship, celebrating individuals who have overcome adversity and are in the pursuit of furthering their education in order to accomplish social change.
Delaney is currently working on developing a high school-based curriculum on sexual assault and bullying prevention with the national nonprofit organization she co-founded last year, SafeBAE. This program is hopefully going to be implemented in every high school across the nation by the time she is able to graduate with her bachelor's degree at Florida Atlantic University. She is in pursuit of a degree in Criminal Justice and eventually plans to attend law school.
Creating SafeBAE was essential for Delaney in her pursuit of helping others by education young men and women on the dangers of sexual assault and the societal change that needs to surround it, and she hopes this organization will spark a change in culture, and her commitment to her education and service of the community showcase as inspiration to all.
Upon receiving this scholarship, she was humbled and overjoyed in the encouragement of her finishing her education and furthering her ability to accomplish her dreams in the future. Her impressive perseverance in times of life's hardships and service to others show us that this is only the beginning of great things to come from this young woman.
2015 Award Winner: Mario Castillo
In 2015, Price Benowitz selected Mario A. Castillo, a graduate student at the University of North Carolina, as the inaugural winner of the Price Benowitz Social Justice Scholarship.
Enrolled in the Transatlantic Master's Program sponsored by UNC, Chapel Hill, Mario's stated vision is to "promote intercultural dialogue in societies with rapidly changing demographics" via the study of international law.  Through his master's program, Mario is pursuing his goals overseas—travelling to several international institutions, including Humboldt Universität zu Berlin and Middle East Technical University in Ankara, Turkey.
In his personal statement, Mario wrote about how he personally prevailed over significant socioeconomic obstacles to acquire a liberal arts education.  Using these past experiences as motivation, he explained his dedication to developing through intensive study "a comprehensive understanding of the challenges faced by minority groups in Western democracies."  This knowledge foundation, he explained, would be invaluable in his future work to promote dialogue between cultures and foster awareness of minority issues.
Prior to applying for the Price Benowitz Social Justice Scholarship, Mr. Castillo developed an extensive social justice resumé, which included advocating for immigrants' rights on Los Angeles, working to provide healthcare for Spanish-speaking HIV patients, and even working with U.S. military veterans.
What really became clear, however, upon reviewing Mario's application is that he was just getting started.  He communicated his motivation to foster a dynamic professional network across several very different countries: the United States, Turkey, Germany, and Mexico.  Using diversity as a paradigm for the cross-pollination of ideas and problem-solving, rather than as a barrier to integration, Mario gave us confidence in his commitment in crafting a better future for under-served populations everywhere.
Upon receiving the scholarship, Mr. Castillo stated that it reaffirmed his dedication to his studies and to give back to the international community.  He was extremely motivated to involve himself with organizations that strive to address key human rights issues, minority rights, trans-national migrations, and cross-cultural awareness.