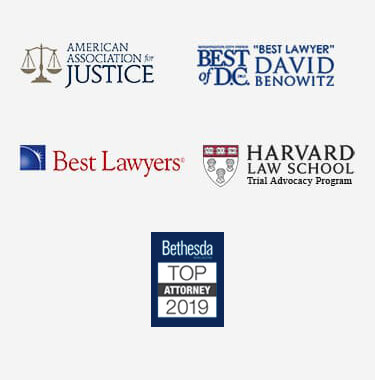 DC Public Property Injury Lawyer
A slip and fall on a wet floor or icy sidewalk, a stairway fall caused by a broken handrail, or being struck by a falling object are all examples of premises liability accidents that are caused by inadequate maintenance. When such an accident occurs at a business or home, the property or homeowner's insurance is usually liable for any injuries and damages. Accidents that take place on public property, however, can be more complicated. Therefore if you are injured on a public property a Washington, DC public property injury lawyer can represent you and help you to get the maximum recovery allowable. Call today to discuss your case with a DC premises liability attorney.
Why Work with an Attorney?
Injury claims that deal with public property are complex and can often involve dealing with multiple government entities or agencies.  When you decide to work with a DC public property injury lawyer, you are placing your trust in someone who understands the process of determining liability and filing a claim.
Your public property injury attorney in DC can assist you in setting up all the necessary documentation, as well as helping you to calculate your past and future medical costs to generate a fair settlement request.  Call today to set up your free consultation.
What is a Premises Liability?
Both private property owners and the governments that are responsible for public property have a legal obligation to make sure that their homes, businesses, and other properties are safe and free from unreasonable risk of harm. When a visitor or guest on the property is harmed as a result of an accident caused by the property owner's negligence, the owner of the property may be obligated to pay compensation to the injured party. Seeking compensation with the representation of a DC public property injury attorney improves your chances for the fullest possible settlement or judgment award.
Public Property Accidents
Determining liability when an injury occurs on public property is often difficult. In some cases, a slip or trip and fall on a public sidewalk may be the responsibility of the homeowner whose house is adjacent to the sidewalk. In other cases, an accident may be more clearly caused by the negligence of the government employees charged with maintaining the safety and security of the property.
Conditions which often lead to premises liability accidents include the following:
Wet, slick, or icy walkways
Obstructed or uneven surfaces
Inadequate security
Dangerous environment
Toxic chemical exposure
Broken or inadequate handrails
A large portion of Washington, DC is comprised of public property: parks, museums, national monuments, and government agencies, for example. The rules for pursuing a claim against local or federal governments are different from those which apply to personal injury litigation against a private property owner. It is important to retain legal counsel from a DC public property injury lawyer prior to making your claim.
Hiring a Public Property Injury Attorney in Washington DC
An assault or accident on public property can lead to a number of serious injuries:
Traumatic brain injury or other head injuries
Spinal cord injury or other neck and back injuries
Burns
Broken bones
Muscle strains and sprains
Burns
Lacerations
Even minor injuries may be accompanied by not only significant medical expenses, but also lost wages from time off work. More serious injuries bring an even heavier physical and financial burden.
If you have been injured on public property, you may be entitled to compensation for your injuries. Such compensation may include direct and indirect costs you incurred as a result of your injuries: medical bills, lost income, pain and suffering, and more.
With these things in mind, call a DC public property injury lawyer today if you have been injured on a public property for a free evaluation of your claim.