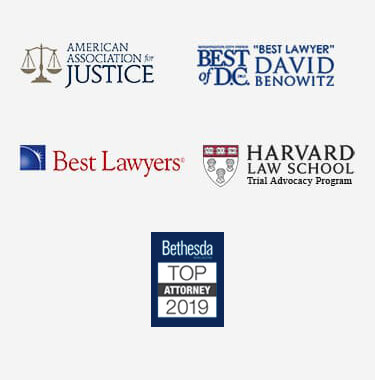 Virginia Homicide Lawyer
Homicide, or related crimes like manslaughter, are serious offenses in the Commonwealth of Virginia. If you are being investigated for, or have been charged with, homicide or a related crime in the Commonwealth, contact an experienced Virginia homicide lawyer.
According to 2010 Crime Report compiled by the Virginia State Police, homicide is defined, at its simplest, as the killing of one human being by another. The three general categories of homicide are murder/nonnegligent manslaughter, negligent manslaughter and justifiable homicide. Murder/nonnegligent manslaughter is the willful (nonnegligent) killing of one person by another. Negligent manslaughter is the killing of a person through negligence (excluding Vehicular Manslaughter). Justifiable homicide occurs when a peace officer or individual kills a criminally offending perpetrator.
Homicide Laws in Virginia
Chapter 4 "Crimes Against the Person" of Title 18.2 of the Virginia Code details the various degrees, methods, victims and events involved in potential homicide cases, as well as punishments and penalties for committing this crime.
In Section 18.2-30, murder and manslaughter are declared to be felonies, whether capital murder, first or second degree murder, voluntary or involuntary manslaughter. Successive sections discuss the killing of and punishments for specific kinds of victims, as well as different ways a person or group of persons can incur homicide charges. Being charged with a murder felony can lead to a sentence of life in prison and a $100,000 fine.
During the year 2010, there were an estimated 369 murders or nonnegligent manslaughter crimes in Virginia as reported by the Virginia State Police. This was up slightly from the year before, though is actually still a small part of the more than 17,000 to 19,000 annual violent crimes in the state. If you find yourself in the midst of homicide charges, a Virginia homicide lawyer from our firm will gladly sit down to discuss your situation and options with you.
Capital Murder
In § 18.2-31, capital murder is defined in great detail. Broadly, capital murder is the willful, deliberate and premeditated killing of a person. A variety of specific situations are described in which such murder would be considered capital. Among these are:
Abduction with the intent to extort money
Acting as a hired killer
Killing while imprisoned
Robbery or attempted robbery
Rape or attempted rape
More than one victim at one time or within a three year period
Controlled substance violation
Organized crime
Killing a pregnant woman
Killing of a person 14 years or younger by a person 21 years or older
Terrorism
Killing a judge
Killing witnesses in a criminal case
In addition to those instances listed above, Section 18.2-31 specifies that killing a law enforcement official, fire marshal, deputy or assistant fire marshal, auxiliary police officer, auxiliary deputy sheriff or other law enforcer able to arrest for a felony with the intent to interfere with his or her duties is capital murder.
Capital murder charges are just about the most serious you can meet with. In Virginia, capital murder charges carry with it the possibility for the harshest of all sentences, death. Our homicide defense lawyers in NoVa are prepared to guide you through the legal process of defending yourself.
First and Second Degree Murder
First and second degree murder are outlined in Section18.2-32. If not capital murder, the murder of one person by another is either first degree or second degree murder. Situations of first degree murder can be willful, deliberate and premeditated:
Poisoning
Lying in wait
Imprisonment
Starving
First degree murdered can occur along with arson, rape, sexual offense, robbery, abduction or the attempt of any of these. This crime is punishable as a Class 2 felony.
Second degree murder is all other murders that are not capital or first degree. This charge can lead to a sentence of five to 40 years in prison.
Murder of a Pregnant Woman
When someone willfully and deliberately kills a pregnant woman, even without premeditation, and knows that she is pregnant, and also has the intention to end her pregnancy without a live birth, they are subject to imprisonment for 10 to 40 years. This is stated in Section 18.2-32.1
Killing a Fetus and Determining Separate Existence of an Infant
The killing of babies born and unborn is discussed in § 18.2-32.2 and § 18.2-32.3. The unlawful, willful, deliberate, malicious and premeditated killing of another person's fetus is a Class 2 felony. Without premeditation, such a killing is felony with possible confinement in a state correctional facility for five to 40 years.
A human infant may be considered separate and independent from its mother even if the umbilical cord is intact and the placenta is still attached.
The murder of an infant child is a serious offense, and those charged need expert Virginia homicide attorneys to achieve the best possible outcome.
Accidental Murder
Killing someone accidentally, as stated in § 18.2-33, is considered murder in the second degree when committed during prosecution for a non-murder felony. It can result in five to 40 years behind bars. If you find yourself at the center of an accidental murder charge, consider speaking with one of our homicide attorneys in Virginia.
Penalties for Manslaughter
Both voluntary and involuntary manslaughter are punishable as Class 5 felonies, according to § 18.2-35 and § 18.2-36. The difference between the two is that while voluntary manslaughter involves intentional, yet often heat of the moment actions, involuntary manslaughter is unintentionally killing someone through negligence or reckless, such as in the case of a DUI. Both voluntary and involuntary manslaughter can earn the convicted party up to 10 years in prison and a fine of $2,500.
Mobbing and Lynching
A mob is defined in § 18.2-38 as a collection of people assembled for the purpose of committing assault, battery or other certain acts of violence without legal authority.
Lynching is defined in § 18.2-39 as an act of violence committed by a mob toward a person which results in the death of that person. § 18.2-40 states that all lynchings are considered murder, and everyone in the mob is considered guilty.
In certain cases, defining who exactly was involved in a mob or lynching is complicated. When you need defense against mob or lynching charges, talk to a NoVa homicide lawyer about your options for defense.
A mob, and all of its members, that uses shooting, stabbing, cutting or wounding to injure, maim, disable or disfigure an individual shall be guilty of a Class 3 felony. Some lesser incidents of assault or battery may only be considered a misdemeanor. The killing of someone who was not the target of the mob, but still loses their life through the mob's actions, comes within the article's provisions. Their representative shall receive the same treatment as if they were the target of the mob, according to § 18.2-45.
Locations
Our homicide defense lawyers in Virginia operate from a number of locations to provide clients with the best and most thorough service possible. When your attorney is close to the community in which you live and work, he or she will be more accessible, and have a better understanding of your specific situation. Feel free to come to one of the following locations for a free initial consultation regarding your homicide charges.
Alexandria
While Alexandria does not have a high rate of violent crime or murder relative to the rest of the nation, such crimes do happen. A recent murder rate was 0.01 out of 1,000, which is one-fifth the national rate. When someone gets involved with murder charges, they need a reliable defense lawyer that understands the community as well as the law code.
Arlington
You might have trouble finding Virginia homicide attorneys in Arlington, as the murder rate is practically zero. Sometimes the safest of places are the least prepared for this type of event. If you become involved with murder or manslaughter charges in Arlington, give our local office a call.
Brunswick
The county of Brunswick has a slightly higher rate of violent crime than the national average, receiving a rate of six on a scale of one to 10, with one indicating the lowest levels of crime. The US average is four.
Fairfax
Residents of Fairfax, Virginia live in a statistically safe place when it comes to homicide. The murder rate is well below the national average. However, this can make things even more difficult when you are defending in a murder or manslaughter case. Our homicide attorneys in Virginia, specifically Fairfax, are more than ready to provide the guidance you need.
Fauquier
As of 2012, the violent crime rate in Fauquier County was about 125 per 100,000 residents. If you find yourself a part of these statistics because of murder charges, you need a lawyer who knows the Virginia code inside and out, and will give you the guidance and representation you deserve.
Hanover County
In 2010, the murder risk in Hanover was only about 35 percent of the national murder risk. However, this risk is more than three times greater than the Hanover robbery risk for the same year. This may mean that you have a higher risk of being convicted of murder than robbery in the county. If this becomes the case, make sure you have a lawyer on your side who is prepared to fight for you to the end.
Loudoun County
Loudoun County likes to call itself the place where tradition meets innovation, and fortunately, this balance has not left much room for homicide. Still, should you require legal services in a homicide case, we will be happy to oblige with full assistance.
Prince William County
As of 2012, the violent crime rate in Prince William County, Virginia was 174 per 100,000 people with nearly 1,100 violent crimes in all during one year. In 2011 there were three murders in the county, which was a 66 percent decrease from 2012. This decrease does not necessarily mean the same decrease will happen again.
Richmond
Richmond, Virginia has a significantly higher murder rate than than national average û four times greater, in fact. The city is considered safer than only 7 percent of U.S. cities. This means that citizens are far more likely to get involved with homicide charges, and come to be in need of a Virginia homicide lawyer.
Spotsylvania County
Certainly not known for a high level of crime, Spotsylvania is vulnerable to cases of violent crime and homicide. Our lawyers are more than ready to explain to you the details of the Virginia code, and how it works in Spotsylvania County.
Tidewater
Referring to the areas of Virginia that are affected by the tides, Tidewater is known for agricultural history more than crime. Still, even in a place like Hampton Roads, homicide can become a community issue. When you need the assistance of Virginia Homicide attorneys in Tidewater, give our offices a call.