Maryland Personal Injury Lawyers
A Team of 40 Experienced and Knowledgeable Attorneys Ready to Fight For You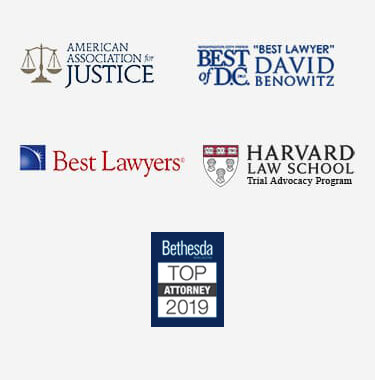 How to Report Poor Care in a Maryland Nursing Home
The federal Nursing Home Reform Act of 1987 establishes certain standards and services that nursing homes must maintain, and states are responsible for certifying that nursing homes are in compliance with the standards, in order to receive federal funding and Medicare or Medicaid payments.
Enforcement is an important component of making the NHRA effective, and this requires that residents and their family members have an avenue for making their grievances about poor care in a Maryland nursing home known.
If you or your loved one sustained abuse or neglect due to the negligence of a Maryland nursing home, an experienced Maryland nursing home abuse and neglect attorney can be by your side throughout the process of reporting the poor care.
First Steps in Making a Nursing Home Abuse or Neglect Grievance
There are several methods of bringing a complaint against a Maryland nursing home resolved. The first step is to bring the complaint to the attention of the nursing home staff, but if the problem is not rectified within a reasonable time, reports can be made to the home's social worker, the resident's doctor, or the facility's administration, supervisor or nursing director. Nurses and doctors are considered mandated reporters in Maryland.
Filing a Nursing Home Complaint with a State Agency
Likewise, individual residents and their family members can directly file complaints to the state Department of Health, Office of Health Care Quality, and complaints may be anonymous. The NHRA establishes in its Resident Bill of Rights, that nursing homes and their staff may not retaliate against nursing home residents for filing grievances.
The complaint filing forms do require complainants to state whether they have first reported the problem directly to the nursing home, giving the facility a chance to remedy the matter.
The state health care quality office also maintains a hotline for nursing home abuse reporting by phone, which can be reached at (410) 402-8108 or toll-free, at 877-402-8219.
The Nursing Home Facility's Grievance Procedure
Nursing homes that are certified by the state of Maryland to receive Medicare or Medicaid must establish a grievance procedure for filing nursing home abuse and neglect complaints, and they should provide residents with the information about how to initiate their grievance procedure. If a resident board or family member council is in place, these groups may also be able to facilitate filing a complaint.
According to the federal Medicare office, all certified nursing home facilities are required to publicly post the name, address and contact phone number of state organizations that can help nursing home residents and their families report poor care. Some of the groups that could help in these situations include:
The state survey agency, which in Maryland includes the Centers for Medicare & Medicaid Services
The state licensure office, such as the Maryland Department of Health
The Maryland Long-Term Care (LTC) Ombudsman Protection and Advocacy Network
The Medicaid Fraud Control Unit (MFCU) through the Maryland Attorney General's office
Let a Maryland Nursing Home Abuse Attorney Assist You
Regardless of where you are in the process of reporting poor care at a nursing home in Maryland, a compassionate nursing home abuse and neglect lawyer in Maryland can help you navigate the system in place to protect nursing home residents.
Maryland Nursing Home Abuse Lawyer