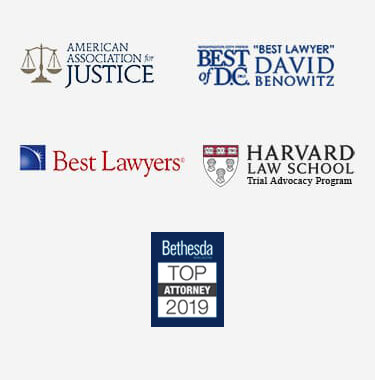 Uber Accident Claims in DC
In the District of Columbia, a number of people are utilizing ridesharing services, such as Uber, carpool or other similar services, whereby a number of passengers share the expense of the transportation cost with other unknown persons. As more and more people use these services, the possibility of auto accidents involving Uber driver's continues to increase as well. When someone is involved in a car accident it is always a confusing and difficult situation, especially when injuries have occurred. Accidents involving Uber drivers are no different. However, they may be treated slightly differently by insurance companies. Anyone who has been involved in an Uber accident in DC, who is seeking to bring a claim, should consult with an experienced local attorney for guidance.
Common Causes of Uber Accidents in DC
Collisions involving Uber drivers occur for many of the same reasons as other motor vehicle collisions in the District of Columbia. Typically, a culmination of small factors give rise to a collision. For example, bad weather, in conjunction with high speed, or high speed, in conjunction with reckless driving, may result in a collision. In this way, Uber accidents in DC are generally the culmination of one or more negligent acts.
Unique Aspects of Uber Accident Claims
Motor vehicle accidents involving Uber drivers are becoming more common in the District of Columbia as more and more people are utilizing this service.
Motor vehicle collisions involving Uber drivers differ from other types of car accidents in that an Uber vehicle is what is known as a common carrier. Insurance requirements for common carriers are different from other standard motor vehicles. Anyone injured as result of the negligence of an Uber driver should understand that he or she has the right to be compensated for his or her injuries. He or she should also know that the Uber driver is required by law to have the resources available to compensate the injured person through an insurance policy. Finally, a person who has been involved in an Uber accident should know that a qualified personal injury attorney can assist him or her with handling a claim involving an Uber driver.
Insurance Company Contact
An insurance company will most likely contact anyone who witnessed the motor vehicle collision in order to obtain additional information as to how the collision occurred. This information helps the insurance company to determine who may be at fault.
Filing a Claim in DC
A person who has been involved in an Uber accident can make the same claims that an injured person can make against any other operator of a motor vehicle. However, the standard to which an Uber operator is held is slightly different from that of a driver of a standard motor vehicle. Ultimately, the at-fault party would be liable for the collision. As in all motor vehicle collision cases, a lawsuit must be initiated against the at-fault party. The at-fault party's insurance carrier is then responsible for the indemnification of the at-fault party for any resulting damages. Medical records are collected, documenting the treatments for any injuries. This collection process culminates in the presentation of a demand package to the at-fault party's insurance company. If a settlement is not reached, the claim may proceed to litigation. If the claim is initially denied it is possible for the claimant to appeal that decision.
Collectible Damages
A person who has been injured as a result of the negligence of an Uber driver in the District of Columbia is able to recover economic and non-economic damages. Economic damages typically consist of reimbursement of medical bills and expenses and any lost wages incurred as a result of the injury. Non-economic damages typically refer to pain, suffering, and inconvenience, or similar subjective elements of recovery.
Contacting an Accident Attorney
Anyone who has been injured as result of the negligence of an Uber driver in the District of Columbia should contact a qualified personal injury attorney as soon as possible so that a proper investigation can be conducted in order to properly compensate the injured person for his or her injuries. The sooner an attorney is contacted, the less time there will be for the injured party to make mistakes in their claim process, and the less there will have been for details to be lost or obscured. An attorney who has handled cases involving Uber drivers before will be able to draw upon his or her experience in handling such claims in order to ensure the injured person receives fair compensation.