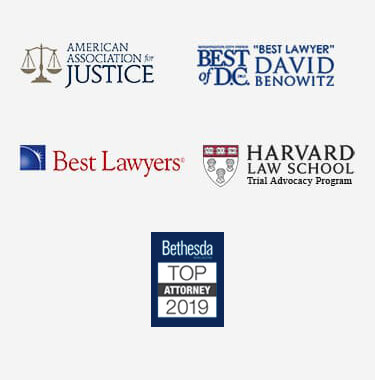 DC Truck Accident Attorney
If you have been involved in a truck accident, A DC truck accident lawyer can be a great asset. The attorneys at our firm know you have lots of questions on your mind: How will you cope with the lack of transportation if your vehicle was damaged or destroyed? Will your injuries prevent you from working now and in the future? How will you afford the extensive medical bills that you may have already incurred, and will continue to incur, as you undergo rehabilitation? Will you be able to continue to provide for your family, financially and otherwise? And most importantly, who can help?
The answer to this final question includes finding a DC truck accident lawyer who has experience litigating for civil justice regarding truck accidents in DC. A dedicated truck or auto accident attorney will investigate every aspect of your incident in order to determine who is responsible for the harms and losses that you have suffered. Your attorney will work equally hard to ensure that the at-fault parties are held responsible through the pursuit of civil litigation.
How Much is My Truck Crash Claim Worth?
Unfortunately, this is a very difficult question for even the most experienced DC truck accident lawyer to answer. That is largely due to the great number of factors that apply to all collisions and crashes. Chief among those considerations is the fact that many people do not fully realize the extent of the damages they have suffered, both in terms of injury and property damage, right away.
This is one reason why many insurance companies that provide coverage for truck drivers, trucking companies, and other businesses who rely on trucks to transport their goods are often eager to offer victims of trucking accidents a fast settlement. The urge to accept payment early on is a powerful one to overcome, but you should keep in mind that these settlements rarely have the best interests of the victim in mind.
What we can tell you is that those who have a legitimate truck accident claim, one in which severe or permanent injuries can be proven by medical documentation and diagnostic testing, may receive a successful outcome through either negotiation by their attorney prior to court or by arguing the matter at trial.
Factors Juries Consider in Local Trucking Accident Cases
All personal injury cases are unique, due to all of the factors that must be taken into account. If and when your lawsuit is brought to trial, the judge or jury will consider all of these factors as they're presented by your DC truck accident lawyer, as well as whatever evidence is produced by the defense. Some of the specific factors that a jury may consider when determining the value of your claim may include:
The jury's perception of your credibility and the defendant's credibility
The distribution of fault in the accident
Whether you could have avoided the collision
Factors that led to the accident (excessive speed, intoxication, etc.)
The condition of your vehicle before and after the crash
The severity of your injuries
Whether these injuries are permanent and whether they'll prevent you from working in your field of expertise
Whether there were witnesses who observed the incident, as well as their perceived credibility
Pain and suffering
Loss of companionship
The overall strength of your personal injury case
In addition to the above-mentioned factors, it is also important to remember the differences in training between a DC commercial truck driver and a regular driver. One of the distinct benefits of working with a DC truck accident lawyer from our firm is the fact that we conduct a thorough investigation of you case in order to compile the above mentioned evidence to the court. Building a strong case and then using that evidence to either negotiate a higher settlement or ultimately pursue litigation in a civil court is our attorneys' primary goal. We work for you so that you can focus on healing.
Insurance Companies and DC Truck Accident Claims
Many personal injury cases, truck accident claims included, are settled long before a trial occurs. In instances such as these, the value of your settlement will be determined by the insurance company. This typically begins with a call from a representative of the defendant's insurance company. You may be offered an initial settlement, though as we previously noted it will likely be far less than the actual value of your claim. The representative will also likely press you on details surrounding the crash, and often people are pressured into admitting fault in cases where they had none. This is one of many areas where the value of retaining qualified counsel can benefit you greatly.
Your DC truck accident lawyer can handle all communication with the defendant's insurance company and legal representatives. This not only protects you from making any honest mistakes in your statements, it also alleviates a great deal of the burden you will be feel when pressured by aggressive insurance representatives and their attorneys. For those that feel their own insurance company should suffice, we would point out that the truck driver, or the company he or she works for, will have a strong legal team protecting their interests. You should consider the same.
Another factor to consider is that some insurance companies use standardized software to help them determine potential settlement values. The software is not designed to account for pain and suffering and extenuating circumstances that may cause you a great deal of emotional distress. Some of the factors that the software will account for include:
The location of both the accident and the potential trial
Wages that you've lost since the accident
Wages that you may continue to lose as a result of your injuries
Medical documentation proving the nature and extent of your injuries
How Will I Cope with the Lack of Income if My Truck Was Damaged or Destroyed?
You need to be able to provide financially for your family, but your injuries may prevent you from doing that. Even if you have some sick time saved up at work, it is unlikely to cover the amount of time you are unable to work because of your truck collision injury.
If this accident was caused by someone else's negligence or fault, then you may be able to seek compensation for damages. Specifically, if your injuries are so severe that you know you will not be able to go back to work, then you need to learn how a trucking collision settlement could help. The court looks at lost wages when handing out a monetary award in truck crash cases, meaning if your injuries prevent you from working for several years after the accident, you can claim the loss of income that you would have otherwise earned. However, you will likely need an experienced DC attorney. Your attorney should be well versed in dealing with commercial trucking accident cases. This will give you the best chance of winning your case and recovering what you are owed.
Since truck accidents are known to be worth a significant amount of compensation and the numerous parties that could be held liable, you should retain the help of a DC truck accident attorney to help you get the justice you deserve. The defendant and their insurance company is likely to try to reduce the amount of a case by passing blame onto the victim or casting doubt onto the validity of a claim. With an experienced attorney at your side, you could avoid making crucial errors that could negatively affect the probability of obtain a deserved pay-out.
Don't Wait to Contact a Truck Accident Lawyer
The day after your crash should not be the first time you think about hiring a truck accident lawyer in Washington DC. If you have been injured by someone else's careless or reckless behavior, you should not have to suffer because of that. A seasoned attorney can help you get your fair compensation and maybe even be able to recover some costs associated with medical bills and lost income from the party at fault.
You can get all the information you need about how a lawyer could help by speaking with one over the phone today. There is absolutely no obligation or pressure to hire, so it will be easy for you to find out if this might be right for your situation. When you have been involved in an accident or suffered injuries due to another person's carelessness, you need to be able to move forward with your life. If the responsible party is unwilling to offer a fair settlement, then you should not hesitate to take this step so that you can put the situation behind you and focus on recovering physically and emotionally from what occurred.
How Will I Afford the Medical Bills after a Truck Accident?
When you sue for compensation, you could get a court award that will help cover the costs of medical expenses. You can also seek damages if your truck accident injuries are severe and the doctor bills are piling up out of control. Since it is likely that your insurance company will try to claim any settlement money received from filing an injury claim against them, you should not be hesitant to seek representation from a truck accident attorney.
Another way that you could benefit from the help of an attorney is by being able to recover compensation for the pain and suffering that it has caused you and your family. When someone is negligent or reckless, they should have to take responsibility for their actions and the negative consequences that result from them.
Since the chances can be high that any settlement you receive, whether it is structured in lump sum or over time, will have a significant impact on your life for many years to come, it makes sense to invest in an experienced attorney for assistance with negotiations and court proceedings. You will most likely never see this person again after the settlement is final, so you can afford to put your trust in a lawyer that has dedicated their career to helping people move forward with their lives and focus on the future.
What Role Does a Lawyer Play in Fighting for a Truck Accident Settlement?
A DC truck accident attorney will play an important role in determining how much compensation you receive in any settlement. Not only is it beneficial to have representation when filing an injury claim, but during the trial proceedings as well. Your lawyer should be able to spot any inconsistencies or weaknesses in a defendant's arguments, which could potentially help your case even if you are not 100 percent certain about whether you would win on your own.
A truck crash lawyer is also useful when it comes to dealing with the insurance company. Since the insurance company is not likely to offer you a fair settlement before negotiations, your attorney could help ensure that you get the compensation you deserve while steering clear of any delays or complications. To find out how they can help with fighting for your truck accident settlement, call today for a consultation.
Get in Touch with a DC Truck Accident Lawyer for Professional Advice
If you or someone you love suffered significant injuries and damages at the hands of a negligent truck driver, make it a priority to get in touch with a legal professional following your medical treatment. Since truck accidents are known to be worth a significant amount of compensation and the numerous parties that could be held liable, you should retain the help of a DC truck accident attorney to help you get the justice you deserve. The defendant and their insurance company is likely to try to reduce the amount of a case by passing blame onto the victim or casting doubt onto the validity of a claim. With an experienced attorney at your side, you could avoid making crucial errors that could negatively affect the probability of obtain a deserved payout. To begin discussing the details of your case, schedule a consultation today.
Client Review
Client Name: Michael Costa
Review Title: My experience with Price Benowitz LLP was nothing short of exceptional.
Review Description: My experience with Price Benowitz LLP was nothing short of exceptional. I cannot say enough about the office and staff here, they helped me with the my claims for my car accident where I sustained right knee injuries. Carolina and Tina both tracked my progress and consistently updated me with next steps and progress of my claim. They strive to give me the best possible service they could and succeeded beyond my expectations. John provided the follow through and and persistence and accomplished a settlement that worked out for everyone. I couldn't be happier with the results, service, and just actual caring that I received from everyone involved in my case.