Maryland Personal Injury Lawyers
A Team of 40 Experienced and Knowledgeable Attorneys Ready to Fight For You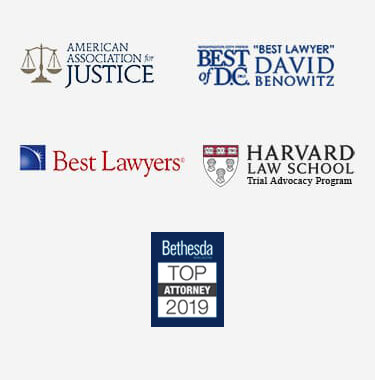 Maryland Nursing Home Emotional Abuse Lawyer
Emotional abuse is not the first kind of abuse that comes to mind for most people concerned about nursing home abuse, but it occurs more often that many realize.
If you or your loved one sustained emotional abuse at a Maryland nursing home, an experienced Maryland nursing home emotional abuse lawyer could help. An experienced personal injury attorney could analyze what happened to you and determine whether you may be eligible to obtain compensation for your emotional injury and damages.
Common Types of Emotional Abuse in Nursing Homes
Emotional abuse in Maryland nursing homes can take several forms and can accompany other types of abuse, like physical, sexual or financial abuse, or may occur independently. Some of the more common kinds of emotional abuse include:
Verbal abuse, yelling, insulting, taunting, mocking, shaming, blaming, threatening, bullying, or making intimidating gestures
Destruction of property and personal items
Interference in relationships with family, friends, other residents, and staff
Isolating the resident from others or cutting of communication channels
Compromising the resident's dignity, such as by exposing them
Refusing requests for help, ignoring the resident, or intentionally neglecting the resident's needs
Using personal information or knowledge to embarrass, coerce or manipulate the resident
Making derogatory remarks about a patient's race, religion, gender or body, or making sexually suggestive or intimidating remarks
Impact of Emotional Abuse on Victims
Whatever form the emotional abuse occurs in, the impact on victims' wellbeing can be significant, even bringing about a decline in physical health or worsening existing conditions as a result. One study found that emotionally abused residents are 300 percent more likely to die than other residents.
Emotional trauma can bring on physical and mental symptoms – like anxiety, PTSD, loss of appetite, insomnia or weakened immunity – that can cause or worsen health conditions.
Damages for Emotional Abuse in Maryland Nursing Homes
Victims of nursing home abuse – including emotional abuse – may be eligible for a variety of damages, including monetary losses, nonmonetary damages, and punitive damages, depending on the circumstances of the case.
Monetary damages could include compensation for psychological services, medications, therapy, lost wages, or the costs associated with moving to a new facility. Nonmonetary compensation could stem from pain and suffering damages, emotional trauma, loss of enjoyment in life, and other damages.
Maryland typically caps pain and suffering and other nonmonetary damages at $845,000, unless the victim died as a result of the injury. In some instances, victims who suffered emotional abuse have attempted or committed suicide, so it is possible that damages for physical injury or wrongful death could stem from emotional abuse.
How a Maryland Nursing Home Emotional Abuse Attorney Can Help
The signs of emotional abuse may be more difficult for families to recognize in their loved one, and the victim may feel especially ashamed or believe the abuse is not severe enough to report.
If you suspect your loved one has been emotionally abused at the hands of a nursing home staff member, a compassionate Maryland nursing home emotional abuse lawyer can help your family investigate and determine how to proceed.
If you personally experienced emotional abuse, a personal injury attorney who is familiar with emotional abuse in Maryland nursing homes can be your advocate in holding the wrongdoing party accountable.
Maryland Nursing Home Abuse Lawyer