Awards and Accolades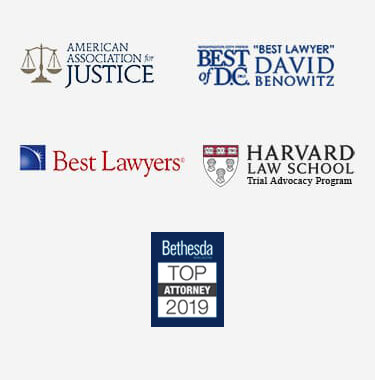 Meet Seth Price
Less than a decade later, Price Benowitz has emerged as a well-respected law firm with notable acclaim in criminal defense, personal injury, and medical malpractice. Perfectly positioned as a mid-sized firm with multiple arms of legal focus – including immigration services and qui tam and white collar law — Price Benowitz offers comprehensive legal representation at reasonable costs.
Mr. Price shrewdly manages legal services and business developments, while also prioritizing the interests of individual clients. As a practicing attorney in the DC area, Mr. Price focuses on civil law pertaining to personal injury, wrongful death, medical malpractice, and workers' compensation. Both Mr. Price and the attorneys of Price Benowitz LLP are committed to providing excellent representation in these areas in conjunction with exceptional customer service.
From the moment a client first contacts us, we put the full support of our firm behind them. Taking into account the unique specifics of your case, our client management team will make sure you are set up with the attorney who is best suited to pursue a positive result in your case. We then provide a free initial consultation in which you can meet with the attorney to further your understanding of the potential impacts of your case and what type of strategy they might use moving forward. Our team will then handle all interaction with third parties during the investigation of your case while also keeping you informed and prepared when your involvement is necessary. We will also make sure that important deadlines are met and that no important paperwork is left undone. If your case eventually goes to trial, we will aggressively litigate on your behalf while also making sure that your rights and liberties are protected throughout the process.