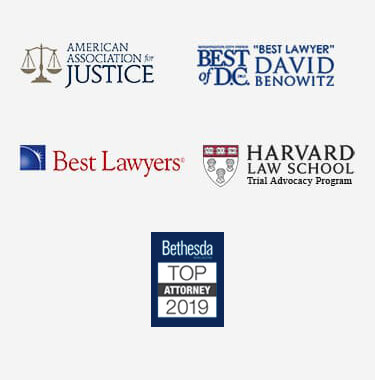 Uninsured Motorist Coverage in DC
Whenever anyone is involved in a motor vehicle collision, they should expect all automobile insurance carriers to investigate the claim to determine who was at fault and who may be potentially liable to compensate the injured person for their injuries. Everyone who obtains an automobile insurance policy in the District of Columbia is offered uninsured motorist coverage which is the coverage that compensates the injured persons when the at-fault party does not have insurance.
If a person is injured by an uninsured driver in DC, they may seek a claim with their own insurance company. Their insurance company evaluates the claim and compensates the injured person as appropriate. The claim is processed in compliance with the terms and conditions of the insurance contract. In these cases, a DC insurance lawyer can draw upon his or her knowledge and experience handling similar cases to work through the insurance claim process to maximize recovery by the injured person.
Uninsured Motorist Coverage
Uninsured motorist coverage is a provision of the insurance contract in which certain benefits are afforded to the injured person when the injuries were caused by an uninsured motorist. While it is not required to have, uninsured motorist coverage must be offered by the insurance company when a person obtains insurance.
If a person waives uninsured motorist coverage and is injured by an uninsured motorist, they cannot make an insurance claim through the insurance company. Instead, the injured person must initiate a claim against the uninsured driver in an attempt to collect personally from the at-fault party.
Uninsured & At-Fault
If a person is at fault and injures another person, the at-fault party's insurance company compensates the injured person. When the injured person happens to be uninsured at the time, that has no bearing on the manner in which a claim is evaluated and processed, and compensation provided.
Impact of Insurance Coverage
Insurance coverage does not affect the evaluation of liability in a motor vehicle collision, and therefore does not impact fault in accidents.
If a person is injured due to the negligence of another, the injured person has the right to be compensated by the at-fault party's insurance company. If the injured person does not have insurance, there is no consequence to the injured person's insurance claim to their own insurance.
Having health insurance will affect their claims as well. Whether someone does or does not have insurance really does not play a role. It does not make a difference in terms of who was at fault or whether a person is more or less injured. It is just a factor in terms of processing the claim with the vehicle insurance.
Criminal Charges
If a person did not have insurance when they got into an accident, they would probably be issued a ticket for driving while not insured, because it is required by law.
If the individual was injured in an accident, was at fault, and did not have insurance, they would get a ticket. If they were not at fault, they may still get a ticket based on DC law.
Typically, people do not have insurance because their license is suspended. If their license is suspended because they got a DUI, do not pay child support, or something else, they would be in trouble. If people do not have insurance because they forgot to pay the premium, they may only get a ticket with a fine.