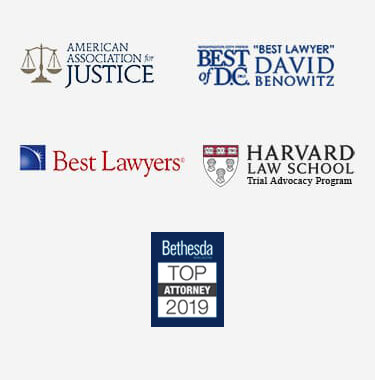 Washington DC Contract Disputes Lawyer
Disputes over the terms and fulfillment of contracts are a common occurrence. These can range in complexity from simple allegations of a failure to pay to concerns over whether a party has provided substantial performance under the letter of the law, performed in good faith or justifiably failed to fulfill the terms of the parties' agreement. In any case, parties to contracts have the right to demand enforcement.
If you or your business is involved in a contract dispute, partnership dispute or other business dispute involving a contract, a dedicated litigation attorney could provide valuable advice and support. A Washington DC contract disputes lawyer could fight for your goals at every step, from settlement negotiations to trial.
Working to Protect Parties After an Alleged Breach of Contract
In general, a party to a contract must fulfill their terms under the language of that agreement. Typically, this means making a payment, delivering goods on time, or providing a service in exchange for goods, services or money. If one party believes that the other has failed to perform their duties under the contract, they may allege that a breach has occurred.
The first step in dealing with a breach is attempting to resolve the dispute outside of the court system. Individuals or businesses that have a contract dispute can always attempt to settle their claims outside of court. A Washington DC contract disputes lawyer could help to evaluate the contract, identify whether a breach has occurred, and work to find common ground in an attempt to resolve the dispute with minimal time, stress, and expense.
Helping to Handle Claims in Court
Many allegations of breaches of contracts cannot settle out of court. Occasionally, it may be necessary for a party to ask a Washington DC court to intervene and resolve the dispute between the parties. These cases allege that a party to a contract is responsible for a breach and can demand enforcement of the terms of that deal.
A Washington DC contract disputes attorney may be able to help when the case cannot be settled and heads for court. For plaintiffs, an attorney could help craft complaints, research laws and precedence, and push the complaint through a Washington DC civil court. On the other hand, an attorney could also help defendants dispute whether a breach has occurred or contest the extent of the supposed damages.
Generally, a court has the power to require a party who is responsible for a breach to fulfill their terms under the contract whether by payment of damages or compelling conduct required under the contract. However, one key consideration in these cases is the statute of limitations. According to the Code of the District of Columbia §12-301, most cases must be brought to court within three years of the alleged breach. However, special provisions under DC Code §28:2-725 extend this time limit to four years in cases that involve a contract for a sale. Calculating the statute of limitations is complicated and is fraught with error. An experienced lawyer could help the parties to a contract dispute identify and meet the applicable deadlines.
Let a Washington DC Contract Disputes Attorney Fight for Your Interests
Nearly anyone can enter into a contract requiring a person or business to perform an act or provide payment. Similarly, parties to an agreement may need to take specific steps to meet their obligations. A failure to take these steps, or perform, or confusion as to what those steps are, can result in contract disputes.
A contract dispute can have a devastating impact on your finances or those of your business. Fortunately, a Washington DC contract disputes lawyer could provide advice about your legal options and help advance your interests and protect your assets. Call today for a consultation.