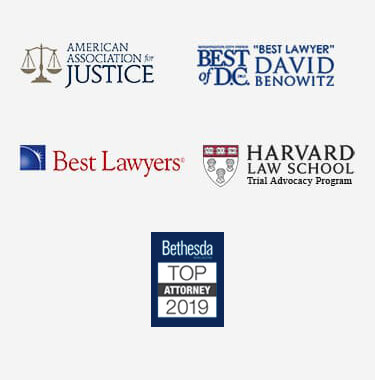 DC Labor and Delivery Malpractice Lawyer
The birth of your child is a memorable event that your family wants to go smoothly. Unfortunately, the joy of this day can be ruined if your child is injured due to the negligence of a doctor or other medical professional.
In this situation, you and your injured child have rights that deserve to be protected, and you may be entitled to recover compensation with the help of a local birth injury attorney. If your child was harmed before their birth, an experienced DC labor and delivery malpractice lawyer could help you pursue a successful civil lawsuit and recover damages.
What is Labor and Delivery Malpractice?
Medical malpractice occurs when a doctor, nurse, or other practicing healthcare professional acts negligently while caring for a patient. Unfortunately, mistakes can happen during the labor and delivery of a child, as there are many factors that could lead to an error on the doctor's part.
Common examples of medical negligence during labor and delivery include:
Oxygen deprivation
Pitocin and other antibiotic errors
Skull fractures
Injuries related to vacuum extractor
Forceps injuries
Failure to monitor mother and child during delivery
Failure to recognize fetal distress
These are not the only ways that malpractice can occur during a woman's labor and the delivery of her child. One of our labor and delivery error lawyers could analyze the case to determine whether malpractice occurred.
Oxygen Deprivation
While many things can go wrong during labor, one of the most common causes of birth injuries is oxygen deprivation during delivery. When the baby is unable to get enough oxygen, severe brain damage, injury, or even death can occur. This can happen as a result of a wrapped umbilical cord, long delivery, or medical malpractice.
If oxygen deprivation is due to a physician's negligence, he or she should be held responsible for their actions. A knowledgeable malpractice lawyer in our area could give the family of an injured child relief by fighting for their rights in court.
Compensation for Labor and Delivery Malpractice
When medical malpractice causes injury to a mother or her child, the responsible medical professional should be held financially responsible for their resulting damages. Caring for an injured child can be an expensive endeavor that many parents are not prepared for. These injuries may even be permanent, requiring excessive costs for the rest of the child's life.
Injured parties may be entitled to recover damages such as:
Medical bills
Future medical costs
Lost wages and diminished earning capacity
Pain and suffering
To determine the amount of damages appropriate in a given case, it is best to get an in-depth analysis from a local attorney who is familiar with labor and delivery malpractice law.
A DC Labor and Delivery Malpractice Attorney Could Help
If you or your child were injured during the labor or delivery process, you deserve experienced and compassionate representation. You are entitled to have your case analyzed by a knowledgeable attorney who can determine your right to pursue financial compensation from liable parties. Consider reaching out to a DC labor and delivery malpractice lawyer today for an initial consultation.