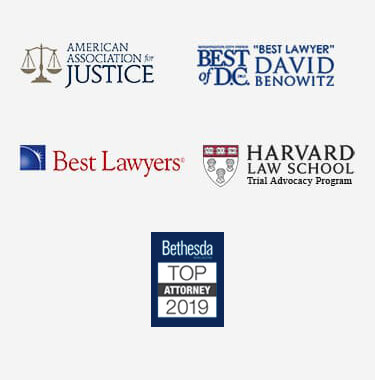 Ellicott City Personal Injury Attorney
Anytime you or a loved one is seriously hurt, it can turn your life upside down. If you have been harmed in an incident resulting from another's intentional or negligent actions, you may have a valid personal injury claim. If you do have a strong case, then an Ellicott City personal injury lawyer can represent you and help you seek civil justice for the harms and losses you've suffered. This is especially important in cases where injuries are accompanied by exorbitant medical expenses, or when your injury prevents you from being able to work. In the wake of any serious injury, it is imperative to focus on a speedy and complete recovery. With the legal representation of an experienced personal injury attorney in Ellicott City to navigate the legal system on your behalf, you can focus on getting better.
Why an Ellicott Personal Injury Lawyer?
This is not something that you should tackle by yourself. You will require the services of a well-qualified personal injury lawyer who has a history of successful cases in Ellicott City. Some firms focus very narrowly on only certain types of personal injury or workers' compensation claims, or provide little or no connection to the area where you live and where your claim will be filed.
Our personal injury practice group offers a wide array of personal injury and workers' compensation services, which allows you to explore and consider all of your legal options. We have boots on the ground in Ellicott City that provide keen insight into the region and the local courts. Our clients do not pay a fee unless they recover damages. Our personal injury lawyers understand what you are going through and what your case must entail to ensure the best possible outcome. Contact our firm today for a free consultation and relieve yourself of the burden of fighting for your rights.
Liability and Contributory negligence
Under Maryland personal injury law, property owners and managers are not always liable in the event that someone else suffers injury on their property. If you are hurt, you must show that the property owner or manager knew or should have known about the risk, hazard, or harm and that they had adequate time to fix the hazard, risk, or harm and failed to take reasonable steps to fix it.
You will need to keep track of all your medical bills, missed work, and other records to determine the full economic impact of your injury. Measuring the effects of pain, suffering, and mental anguish can be somewhat more nebulous and difficult to establish, but an experienced Ellicott City personal injury lawyer can guide you through this complicated process.
You should be prepared for the defendant to contest your claim vigorously. You should also be prepared to demonstrate that you neither contributed to your own injury, nor assumed an obvious risk since Maryland is one of the few states that recognizes the doctrine of contributory negligence.
In Maryland, the statute of limitations for this kind of personal injury claim is typically three years from the date of your injury. If you were under 18 at the time of the injury, the statute of limitations starts to run when you turn 18.
Call Our Personal Injury Team Today
When you're hurt, it's important to focus on healing–not insurance companies, not paperwork, and not medical bills–just feeling better.  When you need a hand dealing with all of the details involved in a personal injury claim, you can count on an Ellicott City personal injury lawyer to fight for the compensation you deserve.  Call our law offices today and conduct your free initial consultation.
Ellicott City Location
Our office is conveniently located in Ellicott City at 5052 Dorsey Hall Drive, Suite 200.
Directions
From Baltimore: Take I-395 south, then merge with I-95. Take exit 43B then merge with MD-100 west. Take the left exit onto US-29 S then merge onto MD-108 west. Turn right onto Columbia Road, then take the second right onto Dorsey Hall Drive.
From Washington, DC: Take the I-95 north and follow the same directions as from Baltimore, though the trip might be faster if you take US-29 north/Columbia Pike. Take exit 21B onto MD-108 west. From that point, the directions are the same as they are from Baltimore.
Reviews from Former Clients
Reviews and testimonials from former clients are available here on Google.