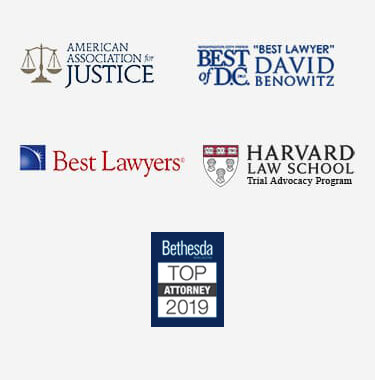 Maryland Assisted Living Abuse Lawyer
When selecting an assisted living facility, residents and their families trust that they will be in good hands. Since assisted living centers by definition house seniors who still maintain a measure of independence, many people assume that instances of abuse and neglect do not take place at these facilities where residents enjoy more autonomy.
In reality, residents in assisted living facilities experience abuse and neglect in many of the same ways as traditional nursing homes. More than 5,000,000 seniors over the age of 60 – about 1 in 10 – are abused in some manner each year in the U.S.
If you or your loved one suffered abuse or neglect at a Maryland assisted living home, a compassionate Maryland assisted living abuse lawyer could help you seek the compensation to which you may be entitled. A well-practiced attorney could review your abuse case and advocate for your rights.
Common Types of Abuse in Assisted Living Facilities
Residents of Maryland assisted living facilities may experience a variety of abuses. This includes and is not limited to:
Financial exploitation, fraud, and identity theft
Physical abuse
Sexual abuse and exploitation
Verbal, emotional, and psychological abuse or manipulation
Medical abuse and neglect
Isolation and restraint
No matter the type or severity of the assisted living facility abuse, a hard-working Maryland attorney could help.
Filing Complaints for Assisted Living Abuse or Neglect
Congress enacted federal protections for nursing home residents and established a Bill of Rights that secures residents' rights to have dignity, privacy, unrestricted communications, access to social, medical, and psychological services, and the right participate in their own care decisions. Nursing home residents also have the right to file grievances, both with the facility itself and with the governing state agencies.
Violations can result in fines and penalties for the facility, continuous monitoring by the state, reduced or terminated Medicare and Medicaid payments, and revocation of state certification. It should be noted that filing a complaint with a state agency does not result in an award of damages for the plaintiff.
A seasoned lawyer may be able to help residents file complaints with the agencies tasked with overseeing assisted living facility compliance.
Filing a Lawsuit Against Assisted Living Abuse or Neglect
An experienced Maryland assisted living abuse lawyer could also help victims and their families file personal injury lawsuits seeking compensation for their damages. Victims may be eligible for compensation of both monetary damages, like medical bills, therapy, lost wages, or the cost of moving to a different facility, as well as nonmonetary damages, such as compensation for pain and suffering or inconvenience.
In especially egregious situations, the court may even award punitive damages designed to punish the assisted living facility for their bad conduct. Some types of damages, like pain and suffering, may be subject to caps in Maryland, but a skilled Maryland assisted living abuse and neglect lawyer can help victims understand what type of damages they may be eligible to receive.
Talk to a Maryland Assisted Living Abuse Attorney
An accomplished Maryland assisted living abuse lawyer could be your advocate as you navigate the judicial system in pursuit of compensation for your injuries. While establishing an assisted living home's negligence can be complex, a personal injury attorney familiar with this process can give your family peace of mind as you seek to hold the facility accountable for their wrongdoing.