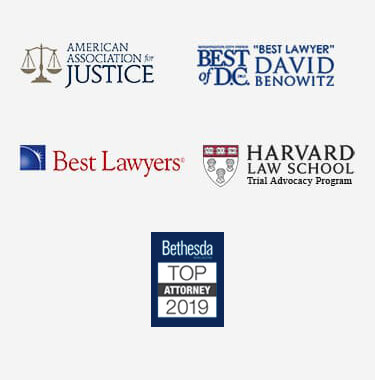 Catastrophic Injuries From Dangerous Animals
An attack from a dangerous animal is often unexpected, and can produce incredibly severe injuries. In an instant, individuals must worry about medical costs, their ability to work in the future, and any long-lasting effects such an injury may cause. In these instances, it is important that an individual contact a catastrophic injury lawyer to craft a defense that can help to ensure any damages you may be entitled to are awarded.
Catastrophic injuries resulting from dangerous animals should not conclude without holding the appropriate party responsible for their negligence. After suffering such an injury, you have the right to be compensated. You will be able to rest easier knowing a knowledgeable attorney is fighting for these awards.
Defining a Dangerous Animal
A dangerous animal is an animal that, because of specific training or demonstrated behavior, threatens the health or safety of the public. The legal term of a dangerous animal is not breed-specific. There are no animals that are presumed to be dangerous animals based upon their breeding.
Following a catastrophic injury from a dangerous animal, the owner is required to comply with DC law and follow the appropriate protocol regarding an animal that attacked or mauled another animal or a person.
Registering with Animal Control
Animal Control could take necessary steps within its protocol to advise the owner of the dog as to the next steps that must be taken for the dog to remain in possession of the owner. If the owner does not comply, Animal Control takes the necessary steps to enforce its laws.
Animal at Large
An animal at large means an animal that is found off the premises of its owner, and not leashed or otherwise under the immediate control of a person capable of physically restraining it. However, animals at large are not always classified as dangerous animals.
An animal at large is a legal term that is applied to facts specific to each individual case. A qualified and trained personal injury attorney can evaluate a claim based upon the facts and circumstances to determine whether the dog is considered at large according to DC law.
Influence of Attack History
The known history of the dog can have an effect on a person's dog bite injury case. An injured person who retained the services of a qualified and experienced personal injury attorney can understand the investigation performed by the attorney to determine if the dog in question is registered as a dangerous dog, or has any prior instances of biting or attacking other people.
Catastrophic injuries from dangerous animals can prove incredibly severe. Any prior history of the animal in question will become very useful when prosecuting the claim through settlement or trial.
Frequent Injuries
People are often injured seriously in situations where they suffered a catastrophic injury from one or more dangerous animals. The injuries can manifest themselves in any number of ways.
The injured person should consult with their physician to obtain treatment for their injuries, and understand the nature and extent of the injuries and any long lasting effects that may remain with the injured person.
Proving Liability
The injured party bears the burden of proof and is required to establish that they were injured as a result of a dangerous dog in the District of Columbia. The manner in which that proof is established is the same in all types of cases. A qualified personal injury lawyer will investigate the claim and obtain the necessary information to prosecute the claim in the best interest of the injured party.
Attack by Multiple Dogs
Multiple dog attack injuries are not necessarily more severe than being attacked by a single dog. When there are multiple dogs involved, liability is determined the same way. Under certain circumstances, the owner of the dog can be held liable for the injuries caused by the dogs.
Multiple dogs can complicate the investigation and prosecution of the claim. However, a qualified and experienced personal injury attorney is able to sort out these issues and move the case along as quickly and efficiently as possible.
Role of an Attorney
One of the fundamental issues in a dog bite case is locating the resources necessary to compensate the injured person for their injuries. First, an attorney will investigate the claim of a catastrophic injury from a dangerous animal. They will then determine what, if any, resources are available to compensate the injured person for their injuries.