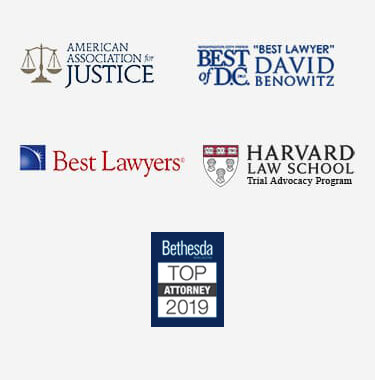 Virginia Federal Criminal Lawyer
Being arrested by a federal agent or receiving notice that you are facing federal charges is a frightening experience and a serious matter that will have long-term consequences. Congress passes its own set of criminal laws that apply to all people, regardless of where they reside. Some of these laws apply only to federal crimes, but others mirror the Virginia code.
If you are accused of committing a federal offense, a Virginia federal criminal lawyer may be able to help. A dedicated defense attorney could explain why the allegations involve supposed violations of federal laws and will help devise strategic and effective defenses aimed at obtaining the best results possible.
Why is the Case in Federal Court?
Both the federal government and individual state governments pass laws that prohibit criminal activity.
In many cases, these statutes can overlap with NoVa laws. For example, it is illegal to commit computer fraud, distribute drugs, and commit a kidnapping under both Virginia and federal codes. As a result, a person can be charged both by the state and federal government.
Other offenses are unique to federal law. For instance,  counterfeiting under 18 United States Code §472 or the commission of an act of civil disorder under 18 U.S.C. §231 are specifically federal offenses that would be tried in federal court. However, it is important to remember that anyone accused of a crime at either the state or federal level have guaranteed constitutional rights. A Virginia criminal attorney could help guide through both the state and federal legal process.
Benefits of an Attorney in Virginia
Even though a person's case is being heard in a United States District Court, any person accused still has the right to a full and robust defense. While dealing with a federal charge is certainly intimidating, defendants enjoy the same rights as they do in local courthouses.
One of these rights is to obtain bail or bond.  A Virginia federal criminal attorney could argue that a defendant is not a risk to their community nor a flight risk, allowing them to await the resolution of their case from the comfort of home.
Defendants in criminal cases also have the right to examine all of the government's evidence that they plan to use at trial.  Prosecutors in federal and state court must disclose the government's evidence to a defendant so that a defense lawyer may properly investigate, prepare, and employ a strong defense before a jury trial commences.
Additionally, defendants in federal criminal trials have the right to cross-examine witnesses and present evidence in their own defense. A knowledgeable attorney could contest the government's case at trial with the aim of creating reasonable doubt in the minds of jurors.
Reach out to a Virginia Federal Criminal Lawyer Today
People who are facing allegations of violating federal criminal laws need to act quickly and take an aggressive stance to protect themselves. Federal charges can result in stiff penalties upon a conviction to include lengthy prison sentences, heavy fines, and even confiscation of property.
Properly defending a case requires an intensive knowledge of the law, an understanding of the United States District Court, and a willingness to fight and advocate for your client. A Virginia federal criminal lawyer could provide all this and more. Reach out today to schedule your initial case consultation.