Maryland Personal Injury Lawyers
A Team of 40 Experienced and Knowledgeable Attorneys Ready to Fight For You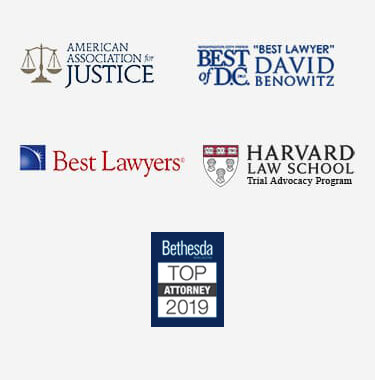 Filing a Nursing Home Abuse Lawsuit in Maryland
Filing a nursing home abuse lawsuit in Maryland can be an intimidating process, but an experienced nursing home abuse and neglect attorney can help victims and their families decide how to move forward with holding a negligent nursing home accountable.
Depending on the circumstances of your case, you may be eligible for a range of damages to compensate you for the injuries and losses suffered.
Lodging an Abuse Complaint versus Filing a Personal Injury Lawsuit
Filing a complaint for nursing home abuse or neglect with the state is different from filing a nursing home abuse lawsuit. Many victims begin the process of seeking justice for nursing home abuse by filing a complaint with the state agency tasked with monitoring nursing home compliance with federal law.
Filing a complaint can spur investigation and monitoring of the facility, and can bring about penalties, including fines and loss of certification for the nursing home. This process does not, however, provide compensation for individual victims or their families.
Only a personal injury lawsuit for nursing home abuse and neglect can render damages be paid to the victim as compensation for the injury and losses they suffered, due to the nursing home's bad conduct. While many victims choose to file both a complaint and a lawsuit, some choose to only pursue one avenue or the other.
The outcome of a nursing home complaint is not directly related to – and may not directly impact – a lawsuit, but evidence that the nursing home violated the resident's rights could be relevant to a lawsuit.
An experienced nursing home abuse and neglect lawyer in Maryland can advise victims and their families about which path may be most advantageous under their specific circumstances.
The Progression of a Nursing Home Abuse Lawsuit
A victim's nursing home abuse attorney can evaluate the amount of damages the nursing home may owe to the victim and file a petition with the appropriate court for the jurisdiction. If the nursing home opposes the claim and asks that it be dismissed, a hearing may take place in which the court will decide whether the case can move forward.
Once a case moves ahead, parties may engage in a process called "discovery," where they request and try to obtain certain evidence from each other, such as medical records, staff notes, photographs, witness statements, and other materials.
The personal injury attorney will work to establish that the nursing home had a duty to its residents and negligently failed to live up to their obligations, resulting in injury to the victim. The case may proceed to trial, or the nursing home may agree to a settlement.
Each personal injury case is unique, but working with an experienced Maryland attorney who handles nursing home abuse lawsuits is a crucial step in resolving the dispute.
Consult an Experienced Maryland Attorney About Filing a Nursing Home Abuse Lawsuit
Regardless of the type or severity of the abuse or neglect you sustained, a compassionate Maryland nursing home abuse and neglect attorney can work to obtain the compensation you deserve.
Although the process for initiating a nursing home abuse lawsuit in Maryland can be complex, having a personal injury attorney who handles nursing home abuse and neglect cases on your side can put your mind at ease as you determine your next steps.
Maryland Nursing Home Abuse Lawyer