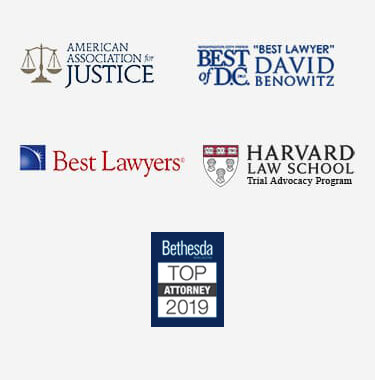 Maryland Boat Accident Attorney
A Maryland boat accident lawyer can help you to file an effective personal injury claim when you've been hurt on the water as a result of another individual's negligence or recklessness.
In a state with more than 7,700 miles of coastline as well as bays and inland waterways, boating, sailing, and other watercraft activities are an important part of recreation in Maryland. Residents and tourists alike explore Maryland's waters using everything from sea kayaks to cabin cruisers. Unfortunately, as recreational boating has become more popular and the waterways throughout the state experience more activity than ever, the risk of accidents also increases. If you have been injured in a boating-related incident caused by someone else's negligence, a Maryland boat accident attorney can help you seek the compensation you deserve for your suffering.
According to data compiled by the Maryland Natural Resources Police, which can be viewed in this document, boating accidents are on the decline, peaking at 219 accidents in 2010 and falling to 127 accidents in 2013, the lowest it has been in the past ten years. Unfortunately, boating accidents can and do still occur, often resulting in serious injuries and sometimes even death. Even one accident that causes harm is one too many. If you or a loved one has sustained injuries after being involved in a boating accident, it is essential that you consult with a Maryland maritime injury lawyer who has experience with maritime and civil law to advise you on how to proceed with a personal injury claim. We also handle car accident cases.
Types of Boating Accidents
It only takes one careless decision for the operator of a boat to create a dangerous situation that can result in harm and injury to passengers or others. To make matters worse, sailboats, speedboats, and even jet skis are not subject to the same rigorous safety standards as cars, trucks, and commercial vehicles. As a result, these complex recreation machines have the potential of causing injuries that are just as debilitating and devastating as those suffered in car or truck collisions. Depending on where the incident took place, who was involved, and the purpose of the trip, this may fall under one or several maritime laws. A Maryland maritime injury lawyer can review your case and explain what, if any, recovery you may be entitled to.
There is a wide variety of boating accidents than can occur in Maryland's waters, including:
Boat crashes
Collisions with other objects
Capsizing
People falling overboard
Causes of Boating Accidents in Maryland
As a Maryland boat accident lawyer can tell you, the cause of these accidents can be anything from boating under the influence (BUI) to an explosion aboard the craft. Most boat owners and operators undergo rigorous training to learn how to operate their boat safely and understand the rules of the waterways. Boaters need to understand their obligation to exercise the utmost level of caution to prevent injuries from occurring to passengers, swimmers, and anyone else who may be in the vicinity where they are operating their vessel.
A report produced by the U.S. Coast Guard, which can be viewed here, shows that of the approximately 4,500 boating accidents that occurred in U.S. waters  in 2012, over 65 percent of the incidents resulted in some type of injury. Furthermore, statistics reveal that the vast majority of boating accidents have their roots in negligence and the unsafe operation of watercrafts.
The report from the Maryland Natural Resources Police provides the following breakdown of the causes of boating accidents in 2013:
Wake – 16%
Passenger/Skier Error -15%
Operator – 12%
Alcohol -12%
Unknown – 12%
Equipment – 10%
Excessive Speed -10%
Hazardous Waters – 4%
No Proper Lookout – 5%
Weather – 4%
People who are involved in boating accidents can incur harm ranging anywhere from cuts and gashes to spinal cord injuries and head trauma, especially if there is an inexperienced or reckless person at the helm. Such injuries force victims to suffer physical, emotional, and financial damage, and the negligent boaters that cause their suffering should be held accountable for their reckless actions. 
Litigating MD Boating Accident Cases
Boating accidents can fall under the jurisdiction of both Maryland statutes and federal laws. Because of the intricate web of regulations and pitfalls, boating accidents are very complex cases. Each case is unique and must be litigated based on the circumstances. In some cases, maritime or admiralty law applies to the accident. Maritime laws would come into effect depending on the relationship of the accident to maritime activities and whether the accident causes a disruption to maritime commerce.
To ensure that you receive fair compensation for any damages you sustain as a result of a boating accident, your attorney should have an understanding of external factors that are common to experienced boaters. This includes fog, strong wakes, slick decks, and freak weather. Other elements of the case that your Maryland maritime injury lawyer will review include the boat dynamics, product malfunction analysis, speed calculation, and time and distance studies. In addition, your boat accident attorney should be familiar with maritime law.
Contact an Experienced Maryland Boat Accident Attorney
It is essential that you speak to an experienced Maryland boat accident lawyer about your case as soon as possible. The matter requires an immediate investigation to ensure that the evidence is accumulated and protected, witnesses are interviewed, and proper documentation is submitted in a timely fashion.
The aftermath of a boating accident can change your life forever. Not only are there substantial medical bills and other financial burdens, but you could be left with lifelong physical and emotional suffering.  Contact the skilled team of attorneys at our firm right away to discuss your particular case in a free consultation.