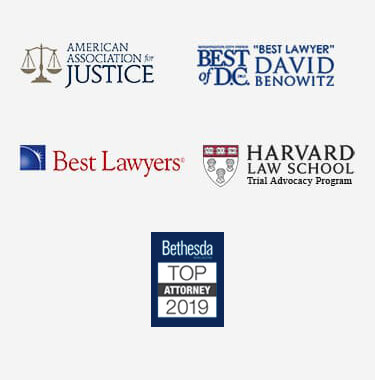 Carroll County Personal Injury Lawyer
When you have suffered injuries following an accident, you need experienced legal counsel to assist you. If your injuries result from another person's negligent actions, you could be entitled to significant financial compensation through an injury lawsuit. With a skilled attorney by your side, you could fight for the repayment you deserve.
A seasoned Carroll County personal injury lawyer is ready to provide a consultation and begin building your case. Get in touch today to start your claim.
Why is Proving Negligence Important in an Injury Claim?
Proving that a defendant was negligent in their actions is one of the most important things to demonstrate as part of a personal injury lawsuit. Individuals acting recklessly occurs commonly in accident cases, such as car crashes. It happens when a person violates their standard of reasonable care resulting in harm to another. When injuries occur because of a breach of a defendant's duty of care, financial compensation could help a plaintiff heal.
Under Virginia law, an individual and their legal representative must prove the elements of negligence. The first is establishing a duty of care. This responsibility typically requires a person to act as a reasonable person would in the same circumstances. The second is a breach of that duty. The third is causation, meaning the breach of duty was the direct cause of an accident. The fourth is damages – the defendant's breach of duty must have caused you actual harm. A knowledgeable lawyer in Carroll County understands the elements necessary for a successful personal injury claim.
Damages Available in a Personal Injury Lawsuit
If a plaintiff suffered no losses of any kind, there is no justification for a personal injury lawsuit. This is rare, as damages nearly always occur after an accident. These losses could include:
Medical bills
Cost of rehabilitation
Lost income or earning capacity
Pain and suffering
Repayment for wrongful death
To prove that damages occurred, a hardworking personal injury attorney in Carroll County could present medical evidence, testimony of witnesses and experts, and other proof showing a defendant's carelessness caused the losses.
The Burden of Proof: What it Takes to Prove a Personal Injury Case
In order to prove the claims in a personal injury lawsuit, a plaintiff and their attorney must support the allegations by a preponderance of the evidence. This standard means there is enough evidence to convince a jury that the facts demonstrated by a plaintiff are more likely than not to be true. Roughly speaking a jury must find a defendant at least fifty-one percent responsible for a plaintiff's damages for an individual to receive compensation.
This burden is significantly lower than criminal cases that utilize a beyond a reasonable doubt standard. With the right Carrol County lawyer, a plaintiff's chances of a successful personal injury lawsuit increase.
Schedule a Consultation with a Carroll County Personal Injury Attorney
Every plaintiff deserves to have their case analyzed and handled by a competent personal injury attorney. Time limits exist in which to file your claim, so reach out to a legal representative as soon as possible. A dedicated Carroll County personal injury lawyer is ready and willing to help you pursue the compensation you need. Contact our firm today to start your claim.