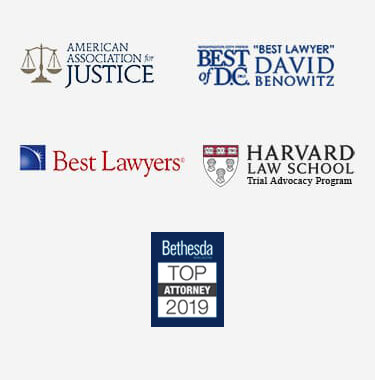 Virginia Nursing Home Abuse Attorney
A Virginia nursing home abuse lawyer protects the elderly when the institutions charged with their care have failed them. Making the decision to place a family member in a nursing home or assisted living facility is difficult and emotional. For most families, the decision is only made after the realization that the family cannot provide the full-time care necessary for their elderly or disabled loved one.
For that reason, discovering nursing home abuse or nursing home neglect is emotionally devastating. The patient or resident was put into the facility for the purpose of receiving proper care; for abuse to result is the ultimate betrayal. Fortunately, you can obtain compensation and justice with personal injury representation from a nursing home neglect attorney.
Committed Virginia Nursing Home Abuse Lawyers
At Price Benowitz LLP, we believe in the dignity of patients and residents of nursing care facilities. When these individuals are subject to neglect, emotional abuse, physical abuse, or sexual abuse, we are dedicated to winning fair and just compensation for the injured victims, sending a clear message that elder abuse will not be tolerated. If you suspect that your loved one is the victim of nursing home neglect or abuse, call us to speak with a skilled Virginia nursing home abuse attorney in Virginia about your options. 
Signs of Nursing Home Abuse
If you suspect your loved one may be a victim of abuse or neglect in a residential care facility, there are signs which may help you confirm your suspicions. Things to look for include:
Unexplained cuts, bruises, or other injuries
Marks or bruise on the wrists (may indicate the use of unauthorized restraints)
Isolation or withdrawal
Personality changes
Bedsores or pressure sores
Weight loss
Dehydration
Overmedication or undermedication
Dirty or torn undergarments
These symptoms are all red flags that nursing home neglect or abuse may be taking place. Document any indicators you observe and then call the assertive Virginia nursing home abuse lawyers for more information on how you can protect your loved one. For the quality legal services you need to protect your loved one from further neglect or abuse, and to gain financial compensation for their injuries and suffering, call Price Benowitz LLP to speak with a nursing home neglect attorney in Virginia. We understand that you are concerned about the welfare of your elderly or disabled family member, and we will proceed with your case as efficiently as possible. Our Virginia nursing home abuse lawyers will handle your case with the same commitment as if we were representing one of our own.
Call A Virginia Nursing Home Abuse Lawyer To Learn more
If you suspect your loved one is the victim of abuse or neglect in a skilled nursing facility, or if your suspicions of abuse have been confirmed, call today to speak with a nursing home abuse attorney about your case. For a no-cost consultation, call Price Benowitz LLP at (202) 701-1036.