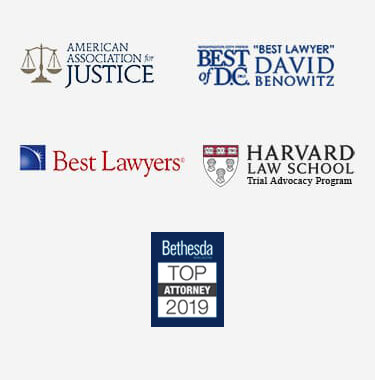 DC Water Park Accident Lawyer
Every summer, families in the Washington, DC area flock to water parks expecting a safe and fun way to beat the heat. Unfortunately, some water park visitors find the experience to be anything but safe.
The presence of lifeguards and big corporate names can lure people into a false sense of security where they assume all appropriate safety measures are in place, when in fact the park may be filled with danger points that could cause a serious accident at any time.
Often the effects of these accidents are not fully apparent until some time afterwards, and the settlement the victim may have accepted to keep quiet about the incident proves to be inadequate to compensate for long-term effects.
It is wise for anyone suffering an injury at a water park to consult an experienced Washington DC water park accident lawyer. A qualified attorney could evaluate the case and determine what remedies the victim may be entitled to before making statements to park representatives or accepting settlement offers.
When a Water Park May Be Held Liable for Injuries
The owners and operators of attractions like water parks owe a duty of care to their visitors to maintain the property in safe condition and to property train staff members on correct operation of equipment. A failure to live up to that duty can trigger liability for the owner and operator of the park if that failure causes an injury.
Examples of negligent conduct that can cause an injury or illness to a guest at a water park include:
Failure to keep water properly sanitized
Use of improperly trained staff
Insufficient ratio of trained staff to visitors
Inadequate warning signs
Improper equipment maintenance
Unsafe equipment design
Uneven or slippery surfaces
Lack of adequate safety equipment
Failure to instruct guests in safe use of equipment
These failings can lead to incidents such as slip and falls and collisions that can cause a variety of injuries including whiplash, infections, head injuries, broken bones, spinal injuries, heart failure, drowning, and other serious harm.
Violation of Laws Specific to Water Parks
In addition to liability based on a duty of care owed to the public, owners and operators of water parks may be found to violate specific state and federal statutes.
For instance, the Virginia Graeme Baker Pool and Spa Safety Act was enacted in 2007 to prevent injuries and death caused by suction entrapment incidents in pools and spas. Among other provisions, the Act requires public pools to have drain covers that meet federal specifications designed to prevent entrapment incidents. A water park operating a pool or spa that does not meet federal standards could be held liable for injuries that occur as a result.
How a Water Park Attorney Can Help
When someone suffers an injury at a water park, they may be entitled to compensation if it can be proven that negligence or other wrongdoing on the part of the owner, operator, employee, equipment manufacturer or another party caused the incident leading to the injury.
An attorney can help the accident victim or family member obtain compensation to cover past and future medical bills, lost wages and decreased future earning potential, pain and suffering, loss of enjoyment, and other consequences of the incident.
Contact a Washington DC Accident Attorney Today
If you or a loved one has been injured at a water park, it is important to take certain actions as soon as possible in order to preserve evidence and keep open your options for obtaining recovery.
An experienced Washington DC water park accident lawyer could evaluate your case, provide advice about how to proceed, help collect and preserve valuable evidence, and advocate on your behalf to enable you to obtain the maximum compensation to which you are entitled. Call now to find out how we can put our experience to work for you.