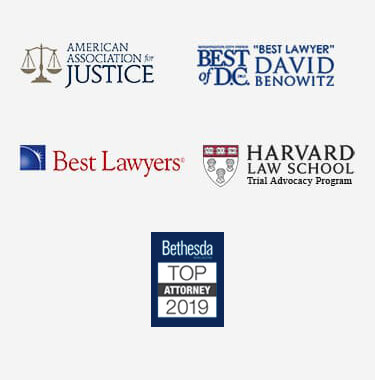 DC Gun Crimes Lawyer
In Washington DC, there are two separate laws that have been passed regarding the ownership and use of firearms while in the District of Columbia. A Washington DC gun lawyer will advise you as to both of the laws so that you do not violate any gun laws without knowing it. It is the responsibility of each citizen to know how the laws work and to keep from breaking them, even in an accidental fashion. Often, people break the DC gun laws simply because the laws are different here than in other neighboring states.
Residents of the District must adhere to both local and Federal laws. This can be complicated, leading to cases where those who did not know they were committing a violation end up getting arrested. When this happens, Washington DC gun lawyers will be able to offer sound legal counsel, and stand beside you if your case eventually makes it to trial. En Español.
The New Registration Laws
The laws regulating gun use and ownership are constantly evolving in the District of Columbia. They require that everyone with a gun in their possession must have accompanying registration. The Metropolitan Police Department (MPD) handles all of these registrations within the District, and they can also provide the necessary paperwork for someone to become licensed if they are not already.
It takes more than just simple paperwork to register a firearm, however. To register a firearm one must be 21 years of age, or 18 years of age as long as they have permission from a parent or guardian. The owner may also have to take take a course in gun safety and awareness with a licensed instructor. The course can include four hours of training in a classroom and an additional hour at a shooting range for live practice, training, and instruction.
It is also worth noting that you cannot register, own, or possess a handgun for a number of reasons, including but not limited to:
You have been convicted in any court of a crime punishable by imprisonment over one year.
You are not licensed to sell firearms
You have been convicted within the past five years of an offense
You have had a history of violent behavior within the last five years preceding the application
You have been convicted of any crime restricting the use, possession, or sale of any narcotic or dangerous drug within the preceding five years.
Punishments and Penalties
In Washington, D.C. it is illegal to carry, either openly or concealed on one's person, a pistol or any deadly or dangerous weapon, without a license. If you are convicted of Carrying a Concealed Weapon, you may face imprisonment up to one year. Any additional violations that you are convicted of will bring even harsher penalties. If you are convicted of Carrying a Concealed Weapon without a license in a place other than your dwelling place, place of business, or other land that you possess, you may face imprisonment up to five years.
This has already been taken before the Supreme Court as a violation of the basic rights granted in the Second Amendment, but it was upheld, so the law is still in place
If you are found to be in possession of a gun while committing a violent crime, you may face even more strict penalties. You could be given a sentence that ranges from a minimum five years to a maximum of 15 years in prison. Generally, the lowest term is given out without the possibility of parole.
Statistics
Despite a downward trend recently, the District of Columbia gun related violence is still an important issue. On the whole, gun crime rates have fallen in the United States. DC had 77 murders that were linked to guns in 2011, giving it one of the lowest levels in the country. By comparison, Texas had nearly 700 and California had over 1,200. Of course, population levels play a large role in this, seeing as how both Texas and California have far more individuals than DC.
The 77 murders mark a 22 percent decline from the amount of murders in 2010. They did make up for 71 percent of all of the murders in the city, though many states containing large metropolitan areas show about that same ratio. The average for the entire country is 68 percent, so DC does see a slightly higher percent of gun murders than the country when taken in total, though places like Illinois (83 percent) and Louisiana (83 percent) show higher numbers.
Contacting a Gun Lawyer
If you have been charged with a gun-related crime, you need an experienced DC gun lawyer who can help you through the proceedings. Our lawyers are aware of the multitude of laws that are in place and know about the precedents that could help your case. Contact us today to get in touch with the lawyer who can help you when you go before the judge.