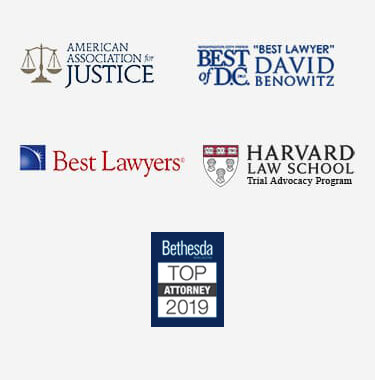 Settlements in Maryland Nursing Home Abuse Cases
Any personal injury case, especially one brought against large companies such as nursing homes, can be long and complex. It can take many months or even years for a case to reach a final trial. All this time, the injured person may continue suffering from an injury, seeking costly medical treatment, and living with the uncertainty that follows having a looming case on the horizon.
Fortunately, only a small percentage of cases get to this point. A combination of skillful lawyer work and the presence of powerful evidence can convince many defendants to settle their cases out of court. Indeed, many cases end this way before a plaintiff even files suit.
Settlements in Maryland nursing home abuse cases can bring adequate compensation to injured residents. However, they must be sure that the offer appropriately pays them for their losses. An accomplished nursing home abuse attorney could help individuals to pursue these offers and to understand their value.
The Settlement Process
A settlement in a civil case can happen at any time. In fact, in an initial demand letter sent to a defendant, a plaintiff's attorney will always include a dollar figure for which their client is willing to drop their claim. This figure often includes payments for:
Medical costs associated with treating the injury
Any economic losses for the plaintiff
Pain and suffering or emotional trauma connected to the injury
After the receipt of this demand letter, the defendant and their attorney will consider the offer. If they believe that they are responsible for the injury, or at least partially responsible, they may send a counter offer for a reduced value. The plaintiff and their attorney can then consider this offer and engage in continued negotiations to try and end the claim. If the two parties come to an impasse, the plaintiff will file a lawsuit asking a court to decide the matter.
The Court's Role in Coming to a Settlement
Of course, before a plaintiff files a case in court, the court will play no role in the case. However, once the court receives the case, the presiding judge may encourage the two parties to come to a settlement. The judge may even order the plaintiff and nursing home to engage in a mediation session in an attempt to settle the case without having a full trial.
These sessions are often successful in leaving both parties satisfied with the end of the case. It is also important to remember that the parties may come to a settlement at any point in the life of the case. It is even possible to settle the claim during the trial itself. Plaintiffs should always be aware of a dollar value for which they are willing to end the claim and to evaluate the risks associated with continuing the case.
However, plaintiffs should always be sure to act quickly. Maryland law strictly controls when a plaintiff can file a lawsuit. If this time limit passes, not only will a court not hear the case, but defendants will not engage in settlement talks. Under Md. Code Ann. Cts. & Jud. Proc. § 5-101, this time limit is three years.
Settlements in Maryland Nursing Home Abuse Cases are the End Result of Most Claims
Trials in personal injury lawsuits are very rare. Most cases end when either a plaintiff realizes that they do not have a valid claim or with the defendant admitting fault and paying a settlement. These settlements may be for less money than the plaintiff asks for but can be appropriate to end the claim.
A settlement in Maryland nursing home abuse cases could provide payments for medical costs, lost earnings, and pain and suffering. Only a plaintiff can choose to accept the settlement, but an attorney could provide their opinion as to whether this settlement is appropriate for the injuries. Contact an attorney today to schedule a consultation for your claim.