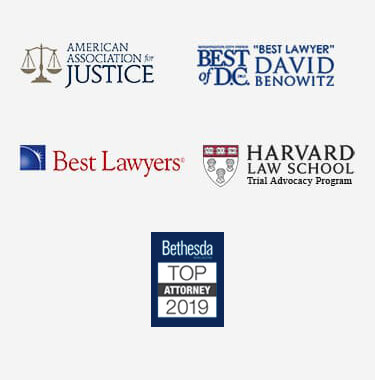 DC Hotel Injury Lawyer
Whether you are traveling to the nation's capital for business or for vacation, your hotel should be a respite—a place to relax at the end of the day. You should not have to be concerned for your safety. Unfortunately, poor maintenance and inadequate security at some hotels can cause risk of injury for guests. If your stay in Washington, DC, includes an accident at a local hotel, call a DC hotel injury lawyer to get the compensation you need from those responsible for your injury. A premises liability lawyer will be able to guide you through your steps for financial recovery.
Contacting a DC Hotel Injury Attorney
Being injured in an assault or an accident at a hotel can cause physical trauma and emotional distress. These hardships are often multiplied by the financial burden associated with medical bills, physical therapy and occupational rehabilitation, lost wages, or reduced earning potential. Call the experienced legal team at our firm today to speak with a DC hotel injury lawyer. As you conduct your free initial consultation, you'll learn about how a member of our firm may be able to assist you in filing a personal injury claim.
Hotel Accidents in Washington, DC
Slip and fall injuries are among the most common types of injuries in premises liability cases, including hotel accidents. Other types of hotel injuries include those from accidents involving negligent maintenance and from assaults involving inadequate security:
Broken or inadequate locks on hotel room doors
Dimly lit stairwells and hallways
Unmonitored areas
Lack of security patrols
Broken handrails
Burns from improperly set thermostats on water heaters, hot tubs, or Jacuzzi spas; or faulty radiators or heaters
Loose carpeting
Falling objects, including pictures and tiles
Bedbug infestation
Swimming pool and spa accidents
Broken furniture
Inadequate handrails
Electrical burns or electrocution from defective appliances
Insufficient background checks in hiring hotel staff
Hotel property owners are charged with the responsibility to keep the premises safe. This includes proper maintenance, security, hiring, and training practices to ensure the safety of all guests. If a guest is harmed due to hotel negligence, the property owner may be held liable for the injury and required to pay financial compensation. A DC hotel injury lawyer can hold the property accountable through personal injury litigation.
Hotel Injury Lawsuits
If you are injured at a DC-area hotel, it can be difficult to determine whether hotel negligence played a role in your injury. Finding an attorney to handle your injury claim can strengthen your case. In many cases, the hotel and its insurer will attempt to deny negligence. Often, the lawsuit defendant will attempt to place the blame for the accident on the injured party. When the hotel does offer a settlement, the offer is frequently for a sum much less than the injured party needs or deserves. After sustaining an injury at a hotel in the District or in the DC-metro area, speak with a DC hotel injury lawyer as quickly as possible. Accepting an early settlement without the advice of your attorney could mean that you lose out on the compensation you need for the fullest recovery possible. You may be left without the financial resources to treat continuing long-term medical conditions caused by your injury. A hotel injury attorney in Washington, DC, can work to make sure your current and future needs are met by the settlement or judgment award you receive.