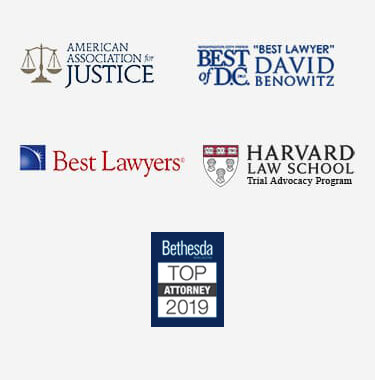 Silver Spring Personal Injury Attorney
If you or someone you love is suffering from an injury caused by someone else's carelessness or negligence, help is available to get you the compensation you need and deserve for the fullest recovery possible. Talk to a Silver Spring personal injury lawyer to evaluate your claim.
Why Turn to a Silver Spring Personal Injury Attorney?
A personal injury case can arise from almost any accident or act of violence that causes harm to someone. A car accident, a slip and fall on poorly maintained property, a vicious bite from an unrestrained dog, and a medical caregiver's negligence, are but a few of the incidents that can cause personal injuries and may trigger civil litigation.
There are many other reasons to have a personal injury lawyer advocate for you:
Helping to gather documentation of your injuries
Providing evidence of another party's negligence
Determining a fair evaluation of the compensation to which you may be entitled for your injuries, including future losses which may be sustained as a result of your current injury
Uncovering other parties who may have also contributed to the injury and holding them accountable
When you have been injured, your priority should be to focus on your recovery. You want to feel better, you want to return to your regular activities, you want to get back to work, and you want to provide for your family. Unfortunately, many people find that they are unable to focus on their recovery because they are too busy fighting insurance companies to get adequate treatment for their injuries. In the meantime, medical bills begin to pile up, and with lost wages from time missed from work, they can become difficult, if not impossible, to pay.
If someone else has caused you or a loved one harm as a result of his or her recklessness, call for a free evaluation of your case. A Silver Spring personal injury lawyer can speak to insurers on your behalf. Having an attorney on your side lets insurance companies know that you are serious about getting the compensation you deserve.
Personal Injury Cases We Represent
Our personal injury attorneys in Silver Spring, Maryland, represent those who have suffered an injury as a result of a trauma caused by the negligent actions of another. Personal injury cases include the following:
Motor vehicle accidents
Premises liability accidents
Nursing home abuse and neglect
Medical malpractice
and more.
We understand that our clients have endured significant stress from the trauma of the accident and the aftermath as they try to heal and move forward with their lives to the best of their abilities. We are committed to helping them get the compensation they need and deserve.
Our Silver Spring Personal Injury Lawyers are Ready to Help
While every case is different, and the compensation you can expect varies depending on the nature of your injuries, the following are among common factors used to determine the compensation in a personal injury case:
Medical expenses (past and future)
Property damage
Rehabilitative services
Assistive therapies
Lost wages (past and future)
Loss of earning potential
Pain and suffering (past and future)
Punitive damages
Loss of benefits
Loss of companionship
Funeral and burial expenses
Find a Silver Spring personal injury lawyer who is committed to holding accountable those responsible for your suffering. Contact us today and find out how we can help you.