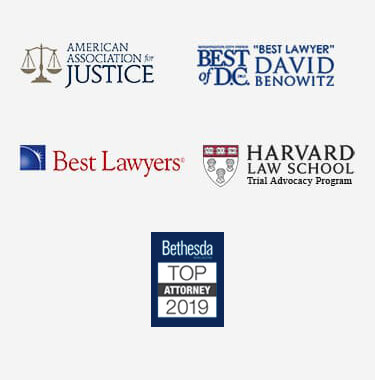 Washington DC Estate Planning Lawyer
Estate planning is rarely as simple as people imagine it to be. However, the process of creating or revising an estate plan does not need to be painful or overly time-consuming. The secret to establishing an efficient estate plan is to work with a professional who could guide you through the process, explain your options, and devise a plan with your situation in mind.
A Washington DC estate planning lawyer could review your situation, consider available options, and work to put a plan in place that will leave you feeling confident for the future. Working with a trust and estates attorney now could reduce worry and uncertainty for yourself and loved ones in the future.
Special Considerations for Developing a Plan for Assets
An estate plan could be thought of as a comprehensive strategy for determining how assets and personal affairs will be managed both now and in the future. An estate advisor could use a variety of tools to meet goals, such as trusts, wills, powers of attorney, and healthcare directives.
Some factors require special consideration when developing an estate plan. It is important to ensure those in charge of developing estate goals are aware of circumstances such as:
Real estate holdings out of state
Business ownership interests
Disabled or minor dependents
Recent divorce or death
Substantial assets in retirement plans or accounts
Assets over the threshold for estate tax liability
Previous marriages
Children with credit problems
Preparing to deal with these issues ahead of time could avoid unnecessary tax liability and legal fees later.
Tools Used by an Estate Planning Lawyer
Estate planning lawyers in Washington DC have many tools at their disposal to help individuals and families meet their objectives.
Wills
Wills are usually the first document that comes to mind when people think of estate planning. It is always a good idea to have an up-to-date will, even if plans have been made to avoid probate using a living trust. A will can provide for the disposition of assets that are accidentally left out of the trust, create different types of trusts, and be used to name a personal representative to handle the estate or a guardian for minor children.
Trusts
Trusts are another tool commonly used by lawyers to accomplish a wide range of objectives. Revocable living trusts can enable assets to go directly to beneficiaries without the delays and expense of probate.
Irrevocable trusts can be used to decrease tax liability while providing for the needs of family members or charitable concerns. A DC estate planning attorney could create a trust to provide for special needs individuals without interfering with their eligibility for government programs.
Powers of Attorney
An estate planning lawyer could devise a power of attorney document which enables another person to manage finances or make healthcare decisions in the case of an individual becoming incapacitated. The use of power of attorney is that an individual can decide who will be able to exercise control and how much authority they receive, as well as avoiding the need for costly guardianship proceedings.
Talk to a Washington DC Estate Planning Attorney About Your Situation
While many people think of estate planning in terms of financial assets, it is about preparing for the whole future. This includes consideration of healthcare needs, the future of a business, and many other issues.
An experienced Washington DC estate planning lawyer could help ensure all needs are provided for. Call today to schedule a consultation and learn more about the benefits of working with an attorney.