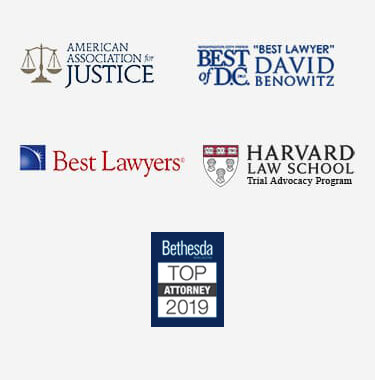 Washington DC Green Card Lawyer
There are many different avenues for obtaining lawful permanent resident status otherwise known as a Green Card. Whether you wish to reside in the United States for work, family, or your own personal safety, getting a Green Card can be life-changing. An experienced immigration lawyer may be able to assist you in reaching your goals.
The process of obtaining a Green Card can be complicated. It is important to understand eligibility requirements and requirements regarding documentation. You do not have to navigate the Green Card process and procedures on your own. Speak with a Washington DC Green Card lawyer about the process as soon as possible if you are considering applying for a Green Card.
What is the Green Card Application Process?
There are many steps to the Green Card application process. First, a sponsor may petition for an individual to receive a Green Card. If the United States Citizenship and Immigration Services (USCIS) approves the petition, then a Green Card application follows.
The individual who seeks a Green Card will have to have a medical examination. The petitioner will also have to provide an affidavit of support. The affidavit of support is a form in which the petitioner signs to acknowledge that they accept financial responsibility for the individual who seeks the Green Card. The purpose of the affidavit of support is to ensure that an individual who enters the United States will have a means of support other than government resources.
An immigration lawyer in Washington, DC familiar with the Green Card process can provide legal advice and guidance regarding forms, documentation, and interviews. An interview may be the last step in the process before an individual receives the decision from the USCIS.
What are the Green Card Eligibility Categories?
While many categories exist, there are certain eligibility categories in which Green Card applicants most commonly fit. Examples of Green Card eligibility categories include:
Employment
Refugee status
Victim of criminal activity or abuse
Diversity visa program
If an individual is eligible under the family category, a U.S. citizen or lawful permanent resident can petition for the intending immigrant so that they can apply for their Green Card. Immediate relatives (spouses, children under 21, and parents) of U.S. citizens may be eligible for a Green Card under the family category. An employer can petition for an employee's Green Card based on employment.
If grounds of inadmissibility apply to an applicant's case, they might wish to consult with a Green Card lawyer in DC regarding waivers of inadmissibility. An individual may be deemed "inadmissible" due to health concerns, prior immigration violations, or criminal history. An individual can be eligible for a waiver of inadmissibility regarding certain crimes, but not all crimes are eligible for a waiver.
If grounds of inadmissibility exist and a waiver of inadmissibility is not allowed, the individual may face difficulty getting a Green Card.
Talk with a Washington DC Green Card Attorney Today
Whether you dream of being reunited with family members or working in your field of choice, obtaining a Green Card may be an important aspect of your goals. It can be difficult to prepare for documentation requests and interview questions while dealing with the stress of the application process.
An attorney could walk you through each step of the process and help you understand what is coming next at each juncture. An attorney could also provide assistance if you encounter roadblocks such as grounds of inadmissibility. Call a Washington Green Card lawyer for help, so that you do not have to go through the process alone.