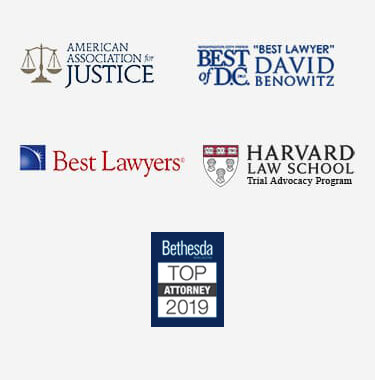 Philadelphia Sex Crimes Lawyer
There is usually a lot at stake for someone who has been charged with a sex crime. There are social stigmas attached to a sex offense that can damage a person's reputation long-term. If you have been charged with a sex crime, it is extremely important to contact an experienced criminal attorney who can protect your rights and work toward getting the best outcome in your case. Working with a Philadelphia sex crimes lawyer may be beneficial when preparing for trial and your desired outcome.
Types of Offenses
Sex crimes can take on many different forms, and Philadelphia sex crimes lawyers have experience in a wide variety of different cases, including, but not limited to:
Rape or Statutory Rape
Child pornography
Indecent exposure
Solicitation
Child molestation/sexual abuse
Philadelphia Sex Crime Laws
Sex crimes in Philadelphia carry significant penalties, including jail time, steep fines, probation, and other punishments, depending on the type and severity of the crime. A felony rape conviction, for example, carries a fine of up to $25,000, a prison sentence of up to 20 years, or both. There are additional penalties for the rape of a child, and even more penalties if the child rape resulted in serious bodily injury.
A misdemeanor sex crime charge, such as indecent exposure, carries less severe penalties but can be no less damaging to a person's reputation, livelihood, employment prospects, and more.
Sex Offender Registry and Megan's Law
Most people who are convicted of a sex crime in Philadelphia (depending on the type of sex crime) must register publicly as a sex offender. Following the incorporation of the Pennsylvania Megan's Law, the sex offender registry is now available on the internet, where Pennsylvania residents can see real-time updates of sex offenders added to the list that may live and work near them.
Pennsylvania maintains a three-tier system that denotes which crimes require sex offender registration, and for how long. Some crimes, such as sexual assault and aggravated sexual abuse, require lifetime registration.
Role of an Attorney
Due to the highly emotional and potentially devastating nature of sex crimes, they often receive a lot of publicity and are prosecuted assertively. In sex crimes cases, Philadelphia sex crimes lawyers are not only necessary in helping to prevent convictions, but they are also integral in protecting their clients' rights in the face of potential media harassment and aggressive prosecution throughout the process.
There are several different defenses a sex crime lawyer may use in any given case, depending on the nature of the circumstances. An attorney will be able to successfully highlight weaknesses in the prosecution's case, dispute evidence effectively, find inconsistencies in testimony, and more. Each case is unique, and must be defended per the circumstances involved.
Contacting an Attorney
All sex crimes charges should be taken seriously, as a person's freedom and reputation could be at stake. If you have been charged with a sex crime in Philadelphia, take the first step to protect your rights by consulting a Philadelphia sex crimes lawyer as soon as possible. You should not have to face potentially aggressive prosecution alone, as sex crime charges can be highly emotional and devastating for a person who has been falsely accused.