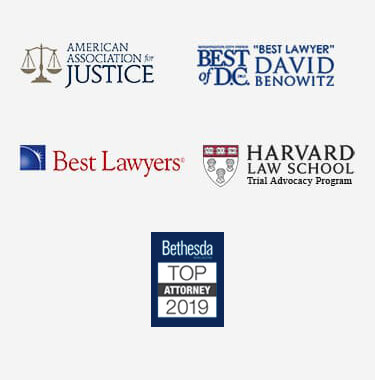 DC Metro Accident Attorney
If you have suffered a personal injury on the Metro or WMATA property, contact a DC Metro accident lawyer to be your advocate in recovering the compensation you need and deserve.  When you work with an attorney from our firm, you can rest assured that we will work tirelessly on your behalf, making sure that justice is served and that all viable claims are pursued aggressively.
Injuries from Metro accidents can be particularly extensive and disabling, even to the point of fatality. Our attorneys fight for the rights and financial recovery of victims of Metro accidents, whether the accident is a tragic subway collision affecting hundreds of passengers and employees or an accident involving injury to only one individual.  Your ability to recover from the injuries you've sustained is paramount, which means that you'll need the funds to cover any outstanding medical bills and lost wages.  Our DC metro accident lawyers can help you to create an accurate estimate of the damages you've incurred as a result of the accident so that we can pursue a settlement or claim.

DC Metro Accidents and Personal Injuries
The Metrorail, operated by the Washington Metropolitan Area Transit Authority (WMATA), is the second busiest transit system in the nation, with an average weekday ridership of nearly one million. Despite leading the third busiest subway system by nearly 300,000 riders each day, and despite serving commuters in Maryland, Virginia, and the District, the Metro has been criticized for its oversight of safety measures. Metro accidents include devastating collisions and derailments, but personal injuries can also occur to individuals in stations, waiting areas, and elevators. Cases represented by a DC Metro accident lawyer include personal injuries and wrongful deaths occurring from:
Collision between in-service and out-of-service trains
Collision between in-service trains
Derailments
Operator inattention
Operator error
Operator fatigue
Excessive speed
Faulty equipment
Improperly switched lines
Poorly maintained stations and waiting areas
Failure to accommodate disabilities
Faulty elevators
Slips and falls
Falling objects
And more
With nearly a million riders per day, Metro officials have an obligation to protect the safety of Metro passengers. If you have been injured as a result of a failure of the WMATA or its agents to uphold the highest safety standards, you may have a personal injury claim that will allow you to receive maximum financial compensation for your injuries.
Compensation from Metro Personal Injury Accidents
Being injured in a metro accident carries a financial toll as well as a physical toll. Washington DC Metro accident lawyers litigate against those responsible for your injuries, working for a settlement or judgment that allows you to focus on your recovery without the added stress of financial worries. Each personal injury case is unique, but common compensation for personal injury accidents includes:
Medical bills and hospital expenses
Physical therapy and rehabilitation
Reconstructive surgery
Psychological counseling
Lost wages
Reduced income potential
Pain and suffering
Funeral expenses
Find an Aggressive DC Metro Accident Lawyer to Serve You
Employees, passengers, and bystanders who have been injured in a Metro accident should seek immediate medical attention for their injuries and call an experienced lawyer for an evaluation of their personal injury claim. Don't suffer alone. Count on the experience of a DC auto accident attorney with our firm to get you the help you need. We also provide services for those injured by other kinds of public transportation, like buses.  Call today to conduct your free initial consultation.