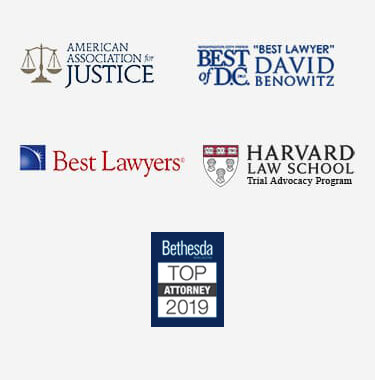 Defining Prima Facie in DC Nursing Home Abuse Cases 
Defining prima facie in DC nursing home abuse cases is important because prima facie is a standard that a person must meet. Prima facie means that the person has proved their case. It is the standard someone must meet based on the first impression, accepted as correct until proven otherwise.
What it means in the context of a lawsuit is that one has demonstrated their right to recover without considering the evidence that the defense presents. So, in order to recover, they must make their prima facie case as a matter of law but just because they make a prima facie case does not mean that they are then entitled to recover as a matter of right. A qualified nursing home abuse attorney could help individuals make their prima facie case and recover the damages that they deserve.
Emotional Abuse in Nursing Homes
The biggest example of mental or emotional abuse in a nursing home is lack of access to family. The second most common example is lack of privacy or refusal to let the individuals engage in activities available to residents of the nursing home. There are also situations where employees will go through a resident's belongings or force them to do work. In very rare cases, attendants may attempt to force residents to change their estate plans.
Consequences of Emotional Abuse
The amount and type of harm that will result from emotional abuse will depend on the person. The sicker someone is, the less of the decline a person can actually visualize. If someone is already in bad mental shape, it is difficult to quantify the effect that any additional mental abuse has on them. This is possible to do if a person has documentation showing how someone's behavior was before and after a specific incident. To prove that, an individual may need an expert witness to document how that change was caused by the mental abuse.
Prima Facie in Nursing Home Abuse Cases
When defining prima facie in DC nursing home abuse cases, it is important to explain who actually bears the burden of proving recovery. The plaintiff and their attorney bear the burden of initially proving that they are entitled to recover in all types of claims. Once they meet that burden, as a matter of law, the case gets submitted to a jury.
Nursing home abuse lawyers establish a prima facie case with evidence such as medical records, expert testimony, pictures, and layperson testimony.
Example of a Prima Facie Case
An example of a prima facie nursing home abuse case includes when the nursing home was aware that a loved one or victim was getting insufficient nutrition and not being turned enough. The nursing home then continued not to turn the patient enough and the patient developed a bed sore. The patient's family took pictures of the bed sore and then, as a result of the bed sore, they had to undergo multiple debridements or surgeries to eliminate the infection.
As a result of the infection, the person died, which is established through medical testimony. The lawyer can establish, that the nursing home was aware of the problem, that they failed to take reasonable steps to prevent it, and,  as a result of the problem, the person developed the medical condition and, four, that the medical condition caused substantial damages. That is an example of a prima facie case of wrongful death negligence in a nursing home case.
Importance of Prima Facie in Nursing Home Abuse Cases
A person cannot win in court without a prima facie case. They must establish a prima facie case in order to get it submitted to the jury. Merely establishing the minimum is not the goal as a lawyer. The goal is to establish the case beyond a preponderance of the evidence, even in light of the defendant's counter-arguments. If  an individual wants to know more about prima facie and defining prima facie in DC nursing home abuse cases, they should speak with an attorney that has experience establishing prima facie.