Awards and Accolades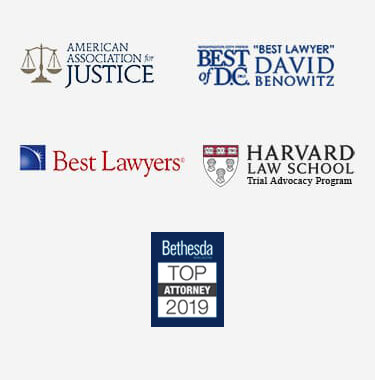 John Yannone's Experience in Personal Injury
The following is excerpted from an interview with John Yannone, a partner at Price Benowitz LLP who handles personal injury and medical malpractice cases.
Which previous experiences or positions prepared you for a career in personal injury law?
John Yannone: I went [into personal injury] right from college. I was working in law offices during the summers and in my senior year of college, and then I went off to law school and was working many hours while going to school. I've always been involved and immersed in the practice of law. I've had varied experiences from very small firms to medium size firms, but I have always done personal injury, medical malpractice, and product liability. Since the first firm I worked for when I got out of law school, almost every case has been a litigation case.
I cut my teeth on getting fully immersed in it, trying many cases through the years, and that's what gives you the reputation with the insurance companies that you're not afraid to fight them and that you're not afraid to take them to court. When you get the victories under your belt, it sends a shot across the bow to the ones you've been dealing with, and those who you're going to be dealing with in the future, that you are going to be aggressive and fight for your clients, instead of taking things lying down. I was with a firm for a dozen years, I've been out on my own, I've been with a small boutique firm, and now I'm a partner of this firm running the entire department of personal injury, medical malpractice, and product liability, so I have varied experience in different types of firms, but they were all similar in that they handle a lot of cases and don't have a problem going to court and fighting for the client.
Have you participated in any training that prepared you for injury law?
John Yannone: Being in the trenches is the best training; by doing and becoming very experienced at it. There is also continuing education that keeps us up to speed on the law, strategy, and tactics. It's ever-changing because the mindsets of juries change. You need to keep up with the times and hone your skills in order to be effective in the courtroom. It's an ongoing process; it's never done and over with. That's part of the reason I like it so much, because it's evolving, it's dynamic, it's not static, and you have to keep up with things. Every case is a different case, so even though the law is generally the same, the application of those facts to the law is not the same, because every case has different facts, circumstances, and nuances. What you have to do as a lawyer is realize those differences, apply the facts to the law, and maximize the outcome for your client.
Where did you learn your trial and courtroom skills?
John Yannone: Since law school I knew I wanted to be a litigator, so I did mock court and extracurricular work during law school that put me in those situations, such as trial advocacy courses. I was in a law office setting even in my college days. It's about immersing yourself; it's almost like medicine. You have to go through an internship and residency in the medical field. You have to train by doing, and it's the same with the law. You train by doing, by taking those particular courses, and then by taking seminars and going to conferences. When you're young in any practice, there are older attorneys who are experienced, and you glean everything you can from them. You learn by putting all that together, by doing, and by being in the courtroom. I've been fortunate enough to be in practices where most of my cases were litigation cases, so over the years I've had a high volume of trial work. There is no substitute for doing.