Let us put our full support
behind you
From the moment a client first contacts us, we put the full support of our firm behind them. Taking into account the unique specifics of your case, our client management team will make sure you are set up with the attorney who is best suited to pursue a positive result in your case. We then provide a free initial consultation in which you can meet with the attorney to further your understanding of the potential impact of your case and what type of strategy they might use moving forward.
Our team will then handle all interactions with third parties during the investigation of your case while also keeping you informed and prepared when your involvement is necessary. We will also make sure that important deadlines are met and that no important paperwork is left undone. If your case eventually goes to trial, we will aggressively litigate on your behalf while also making sure that your rights and liberties are protected throughout the process.
Finally, once your case has been completed, we will continue working with you to help you return your life to normalcy as quickly and thoroughly as possible. Our relationships with our clients don't end when a verdict has been reached; we continue to help our clients for as long as our services are required. We understand that our clients typically come to us during a time of great stress and anxiety. Facing potentially devastating criminal charges, fighting for legal immigration status, or pursuing needed damages is rarely a carefree process.
Our attorneys are up late worrying about their cases so that their clients can rest easy. We answer every question in a timely manner and make sure that you, our clients, are kept completely up to date with the progress of your case. Price Benowitz is not just a group of attorneys. We are a complete firm of dedicated legal professionals working together to serve our clients during a time of need.
What We
Stand for
Our firm was built on the understanding that comprehensive representation does not begin and end in the courtroom. We know that just having sound legal counsel does not translate to a comprehensive and satisfactory experience for a client. We want our clients to be satisfied with their choice of firm, not just in their choice of attorney. Our customer service and support staff is dedicated to making the experience of retaining an attorney as smooth as possible and to ensuring that no client ever has a question or concern that goes unanswered. It doesn't matter how good an attorney is if they don't pay close attention to the wants and needs of the client. We want to make sure that each of our clients is as happy with the experience they have with our firm as they are with the ultimate result in his or her case.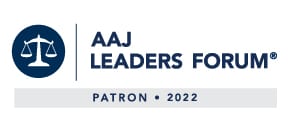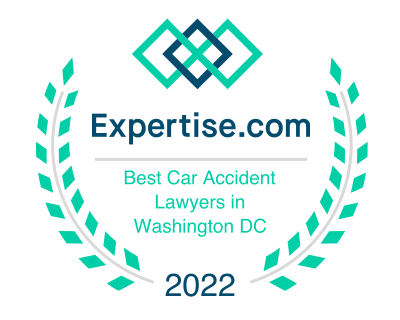 $625
THOUSAND
DOLLARS
Car Accident
Our client was injured due to a car accident.
$2+
Million
DOLLARS
Medical Malpractice
$305
THOUSAND
DOLLARS
Wrongful Death
Schedule a Consultation
"Great and awesome Law Firm very detailed and knowledgeable in Law. They have an impeccable team and know how to handle any situation. The payment plan was reasonable and easy to work with. They are the best-100% would recommend no one else for your legal matters they are the best! Benowitz Law firm gets it done"
- Donzelle H.
"My experience with Price Benowitz Law Firm was over-the-top awesome. They are very attentive and supportive. They did not look at me as a client, but rather a friend who was in need of help. I will not go into details about what happen, but when I needed someone and I felt the walls closing on me, and I had not one to look to. They were there and ready to help. They didn't judge me nor did they look down on me. If you happen to get in a jam and you know you are innocent, look to Price Benowitz!"
- Wo A.
"Far exceeded my expectations, very professional and personable whether through phone, email or text. Very pleased with the delivered results!"
- Ryan F.
"First time requiring an attorney. They were responsive in a timely manner to both phone calls and emails. Very professional and worked to receive a positive outcome in my case. I would recommend to another and I would use again if ever needed. Thanks again."
- Paul K
Contact Us Today For A
Free Case Evaluation.