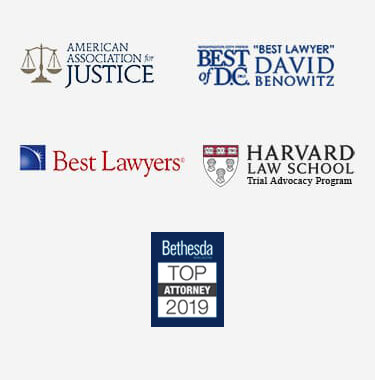 Selecting a Maryland Nursing Home Facility
Choosing a Maryland nursing home facility can be daunting, since there are so many different factors to consider. Unless money is not a concern, many families find themselves having to choose between a more ideal facility that has all the bells and whistles, and one that meets basic needs, but is more affordable.
Location also comes into play, with families feeling torn between proximity to their loved one, and finding a home that is more affordable, or offers more features – or both.
How a Nursing Home Attorney Can Help Select a Facility
An experienced Maryland nursing home lawyer can help families make informed decisions when it comes to selecting a Maryland nursing home facility. A nursing home attorney can evaluate the facility from a more objective standpoint than families and may have access to more information to help families weigh their options.
For instance, your skilled Maryland nursing home facility attorney may have easier access to and more experience navigating government databases, inspection and violation reports, employee and management backgrounds, and the history of the nursing home facility.
Moving from One Nursing Home to Another
Having a Maryland nursing home attorney by their side while evaluating facilities can be especially helpful for families who are seeking to move their loved one from one nursing home to another.
Oftentimes, families will learn that the first home chosen turned out to be problematic, or even abusive or neglectful. Making a more informed choice the next time around can help families avoid the pitfalls they previously encountered.
Factors to Consider in Selecting a Maryland Nursing Home
There are a number of relevant factors to consider when choosing the right nursing home, including:
The nursing home's history, including staff turnover, change of hands or management, or renaming the facility to rebrand without a change of ownership
Government records, including fire code, board of health inspections, official complaints, building updates and modifications, state agency oversight or citations, Medicare and Medicaid payment violations, police visits, arrest records, and other records that provide insight into how the facility operates
Private reviews from members of the public, and references from current or former residents and their families
The programming offered, including social events, educational opportunities, dining options, and other offerings provided to keep residents engaged and active
The staff to resident ratios, staff education and certification requirements, policies regarding shift-lengths and number of shifts worked in row
The apparent hygiene of the residents and facilities, including whether the facility is clean and well-lit, smells of perspiration, soiled bedding or clothing, has bugs or other infestations, and has proper removal of trash, food waste, and medical waste
The home's procedures for providing access to social workers, doctors, pharmaceutical and psychological services
Whatever a family's priorities, a Maryland nursing home facility attorney can help evaluate a nursing home's safety and whether it is a good fit for a particular resident.
Consult with a Maryland Nursing Home Facility Attorney Today
Your experienced Maryland nursing home facility attorney can help your family make an informed decision when selecting the right nursing home for your loved one's needs and your family's priorities.
No matter what your goals are, having an experienced Maryland nursing home facility attorney on your side during the selection process can give you peace of mind and confidence in your choice.