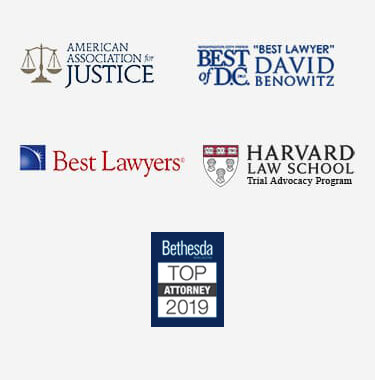 Laws on AEDs
Sudden cardiac arrest is an incredibly dangerous type of medical emergency known to claim thousands of lives each and every year. Out of the approximately 424,000 such incidents occurring annually, the majority prove deadly, according to the American Heart Association.
This is not to say that victims of sudden onset cardiac events have no hope for survival whatsoever, but the fact is that time is not on their side. Without immediate intervention that includes cardiopulmonary resuscitation and an electrical shock delivered by an automated external defibrillator ("AED"), a sufferer's chances are quite slim.
In response to greater awareness of the power of AEDs to make a real difference in survival rates, numerous governments at the federal, state and local levels have undertaken legislative initiatives targeted at boosting the rates of AED use in public and other spaces.
Understanding the breadth and variety of current laws on AEDs is essential to determining potential liability when things go wrong and potentially preventable cardiac deaths occur. A heart attack in public places lawyer can provide this knowledge and understanding.
History of AED Laws
Dating back to the early-mid 1990s, legislative bodies across the nation started exploring the enactment of AED laws and regulations. The overarching objective of these initiatives appeared to be the encouragement of widespread purchasing, placement and use of AEDs in public places where they could do a great amount of good.
However, the laws pertaining to AEDs span seemingly countless jurisdictions and vary significantly in their content, structure and even their scope.
Liability risks faced by those who keep AEDs on their premises thus remain somewhat cloudy, and it is important for everyone impacted by AED use to familiarize themselves with the applicable regulations in their locale. Consulting with a heart attack in public places lawyer can help to clarify these liabilities and regulations.
Main Categories of Laws on AEDs
The current state of laws on AED can be divided into three main categories, though not every jurisdiction has opted to address all of them. The first area of AED law has to do with the operational and administrative requirements imposed on those who own or use these devices.
These rules may cover training, AED maintenance procedures, reporting policies and more, and failure to comply with these types of laws may work to negate certain "Good Samaritan" immunity provided to individuals who attempt to render aid in an emergency. A lack of adherence to such rules may also be argued as being indicative of actionable negligence on the part of AED owners or users in the event of a potentially preventable cardiac death.
The second category of AED law is the aforementioned Good Samaritan immunity protection which may cover those who, despite their efforts to provide assistance to a victim of sudden cardiac arrest, fail to prevent injury or death.
Despite widespread belief to the contrary, most states have substantially limited the availability of this type of safeguard, particularly if coverage is conditioned on strict compliance with operational and administrative regulations pertaining to AED maintenance and use.
Lastly, the category of AED law known as the placement mandate has to do with the sorts of public venues which are required by law to place and maintain defibrillators on site.
Schools, government buildings and other such locations may be covered by laws of this type, though the number of jurisdictions with true placement mandates remains relatively small. This fact has caused a number of organizations and entities to implement their own AED plans and programs on a voluntary basis.
Federal AED Laws
According to 42 U.S. Code § 238q, AEDs must be placed and maintained in all U.S. Government buildings, a category which encompasses everything from post offices to courthouses. Further, federal statute articulates its own standard of Good Samaritan civil immunity for those acting in good faith to buy or use an AED.
The articulated standard is contingent upon compliance with maintenance requirements, emergency response personnel notification rules, training standards and the like, and it does not preempt state immunity laws.
State-Level Laws on AEDs
As previously stated, the laws concerning AEDs throughout the individual states vary, sometimes quite significantly. A substantial majority of states limit immunity to activities directly related to the use of an AED in a time of emergency.
This means that no immunity extends to decisions that are made concerning the quantity of AEDs needed in a given location, where they should be stored, which individuals are to be trained, and the like. The law in approximately a quarter of the states remains unclear as to the sorts of acts which may trigger immunity, a fact which suggests that there may in fact be no such protection provided in any given set of circumstances.
In the District of Columbia, pursuant to DC Code Section 44-233, Good Samaritan civil liability extends to anyone who uses an AED to render emergency aid, provided they acted as an ordinary, reasonably prudent person would have acted under similar circumstances.
DC Code Section 44-232.01 requires implementation of an AED program for District Department of Parks and Recreation facilities. Health clubs within the District must maintain no less than one AED on site.
Maryland Education Code Section 13-516 mandates that every school within the state maintain an AED on the premises as well as at all school-sponsored athletic events. Government-owned and operated pool facilities, courthouses, nursing homes and health clubs must also have AED programs in place.
Public access facilities are required to obtain a certificate of training and authorization prior to making AEDs available and allowing their use. Reporting and record keeping requirements are also in place for covered entities which may limit immunity, pursuant to Maryland Education Code Section 13-517.
According to Virginia Code Section 22.1-274, all school buildings with instructional and administrative staff of 10 or more must have no less than three employees with a current certification in the use of an AED, and those with staff of fewer than 10 must have two such individuals on site. Under Virginia Code Section 8.01-225, individuals rendering emergency care with an AED cannot be held liable for damages when acting in good faith.
Additional state legislatures that have required or supported placement of AEDs in specific public places include:
School Buildings (at least some facilities): Alabama, Arkansas, Connecticut, California, Colorado, Florida, Georgia, Hawaii, Kentucky, Illinois, Iowa, Louisiana, Maine, Massachusetts, Michigan, Nevada, New Jersey, New York, North Dakota, Ohio, Oregon, Pennsylvania, South Carolina, Tennessee, Texas, Wisconsin
Health Club Facilities:  Arkansas, California, Connecticut, Illinois, Indiana, Iowa, Massachusetts, Michigan, New Jersey, New York, Pennsylvania, Oregon, Rhode Island
Jurisdictions throughout the country have also chosen to mandate placement of AEDs in facilities including:
Shopping malls
Large special events
Sports venues
Bars and restaurants
Museums and zoos
Theme parks
Dental and medical offices
Golf courses
Effective Navigation of the Laws on AEDs
The law of AED use, placement, and associated immunity is undoubtedly an extremely complex landscape, making it difficult for victims of potentially preventable cardiac death to know whether they may be eligible for financial compensation. A heart attack in public places attorney with our firm can examine the specific facts of your case and help you make informed decisions about your legal rights.