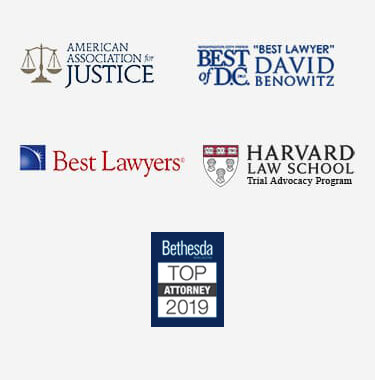 Inattentive Staff in Maryland Nursing Homes
When you entrust the care of your loved one to a nursing home, you expect them to receive adequate attention, but unfortunately that is not always the case. Inattentive staff at nursing homes can result in resident neglect and abuse, causing a snowball effect of declining health, increased accidents and medical errors, and even the hastening of a patient's death.
If you or your loved one experienced abuse or neglect at a Maryland nursing home due to inattentive nursing home staff, an experienced nursing home abuse and neglect lawyer can help you seek compensation for your losses.
Reasons for Inattentive Staff in Nursing Homes
There are many reasons why nursing home staff members become inattentive. Some of the most common causes for inattentive staff in Maryland nursing homes include:
The nursing home is understaffed, and staff are spread too thin. There may be no clear chain of command, since disorganized facilities may lack supervisors and support staff.
The nursing home is underfunded, and staff members are overworked, underpaid, stressed, and disinterested or uncommitted.
The nursing home has inadequate hiring and employment practices that fail to weed out problematic staff, such as neglecting background and reference checks, failing to conduct drug and alcohol screenings, and allowing unqualified staff to perform higher-level care duties.
Regardless of the reason staff members in a nursing home may be inattentive, an experienced Maryland nursing home abuse and neglect attorney can help families dealing with the effects of inattentive staff in Maryland nursing homes.
Effects of Nursing Home Staff Inattentiveness
Nursing home facilities with inattentive staff members can be held accountable for their negligence when the inattention leads to an injury, illness, accident, or exacerbated health condition. Some of the most common effects experienced by nursing home residents subject to inattentive or neglectful care, include but are not limited to:
Increased infections and bedsores, due to poor hygiene, infrequent catheter changes, infrequent repositioning, or too-close quarters
Increase in vaccine-preventable illnesses, due to failure to vaccinate all residents, or failure to require staff vaccination
Medical and pharmaceutical errors, due to inattentiveness and poor documentation and recordkeeping
Delayed diagnosis and failure to diagnose treatable conditions, resulting in exacerbated, worsening conditions, and even death
Depression and isolation, due to unresponsive staff
Learn More About Inattentive Staff in Maryland Nursing Homes Today
No matter why the staff in your loved one's nursing home facility acted inattentively or how severe an injury your loved one suffered, your compassionate Maryland nursing home abuse and neglect lawyer can help you evaluate whether you may have a valid negligence claim against the nursing home or staff member.
Your family may be eligible for a variety of damages, including monetary damages, such as lost wages, medical bills, or the cost of moving the resident to a new, safer facility with better staff. You may also be eligible for nonmonetary damages, such as compensation for loss of enjoyment in life, or for your pain and suffering.
In especially bad circumstances, the court may even award punitive damages aimed at punishing the wrongdoing nursing home or staff member, if they acted with actual malice or gross negligence.
Your skilled Maryland nursing home abuse and neglect lawyer can help analyze the strength of your claim and determine what type of damages you may be able to obtain.