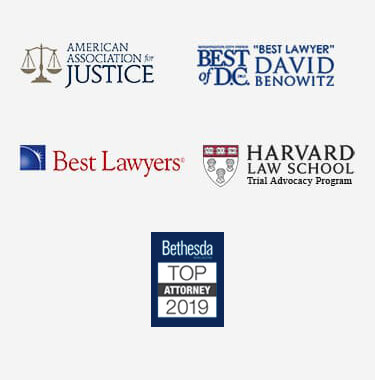 2023 Whistleblower Education Scholarship
Congratulations to our 2023 scholarship winner, Eileen Medina! To learn more about her and previous winners, please visit our winners' page.
When you see something wrong, what do you do? Are you someone that pushes the scene to the side and ignores it? Or are you taking action and pointing out the wrongdoing? If you are an individual that stands up and calls out the injustice, then you can call yourself a whistleblower!
Every day, Tony Munter, a Whistleblower attorney at Price Benowitz Accident Injury Lawyers, LLP, assists others in fighting for what is right by helping them expose wrongdoings. Tony understands the power behind using your resources to take a stand to uncover the inequity in your community. No matter how small or large the wrongdoing, taking action against lawlessness is how individuals work together to build a society based on shared values.
For that reason, Tony Munter is proud to announce the 2023 Whistleblower Education Scholarship. This scholarship will award $1000 to a student who has taken a stand against wrongful actions. Students will explore how much of an impact they can make by taking a stand and the value of doing so.
ELIGIBILITY AND SELECTION CRITERIA
The scholarship is open to any student presently enrolled in an accredited vocational, community college, undergraduate, or graduate program in the United States. This includes incoming first-year college students who are either high school graduates or possess a GED. All applicants must be in good academic standing, maintaining a cumulative GPA of 3.0.
APPLICATION REQUIREMENTS
To apply, please provide the following:
A résumé that includes relevant education, professional and volunteer experience.

A 750-100 word essay that answers the following:

Write about a time you stood up for something you believed in or a time you spoke out against wrongdoing. How did you make an impact on someone else's life? Do you believe there is value in speaking up? Why?

A current unofficial transcript from the applicant's school. First-year college students may submit an unofficial transcript from their most recent school, as well as an unofficial transcript from their current post-secondary institution. Those awaiting admissions and enrollment decisions may make a note in their application that they will be attending a to-be-determined school in the fall 2023 semester.
The winner of the Whistleblower Education Scholarship will be announced in March of 2023.
APPLICATION DEADLINE AND INSTRUCTIONS
To be eligible for the Whistleblower Education Scholarship, applicants must submit their completed application (personal statement, transcript(s), and résumé) by email to [email protected].
In order to be considered, all applicants must have the subject line read "[Applicant's First and Last Name] – 2023 Whistleblower Education Scholarship Application".
The deadline for all application materials is February 28, 2023.
Please email [email protected] with any questions.