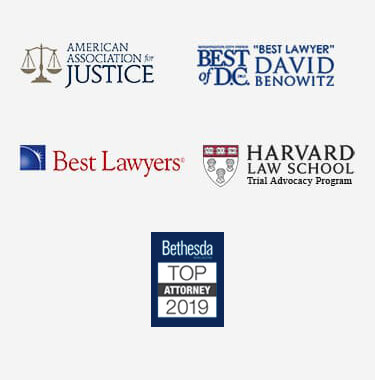 Washington DC ATV Rollover Lawyer
All-terrain vehicles, more commonly known as ATVs, are motorized off-road vehicles with at least three wheels (most have four). ATVs may also have a straddle seat with handlebars that allow the driver to steer the vehicle. Due to their heavy weight, difficult steering, and the ability to travel more than 50 miles per hour, ATVs can be remarkably dangerous. Each year, many riders lose their lives while attempting to enjoy their ATVs.
If you or someone you know was injured or killed in an ATV accident, you might be entitled to financial compensation for your pain and suffering. ATVs are serious business, and any injuries you sustained could end up costing thousands of dollars over the years, especially if they leave permanent bodily damage.
Call a Washington DC ATV rollover lawyer now for additional details.
ATV Accident Injuries
ATV accidents can cause serious, life-threatening injuries, especially when they tip over. Such injuries can be disabling, and often, painful. When a rider is involved in an ATV accident, they often sustain the following injuries:
Internal organ damage, hemorrhaging, and burns can also be sustained in some ATV accidents. ATV drivers colliding with others cause some ATV accidents, and often, they may be under the influence of alcohol or drugs. Fault can also lie with the ATV manufacturer, especially if they fail to disclose any design or production flaws before releasing a vehicle on the market.
Causes of ATV Rollover Accidents
For many riders, there is nothing more pleasant than spending an afternoon off-roading with family or friends. Unfortunately, a joyful afternoon can quickly turn into a nightmare when a vehicle rolls over for one or more of the following reasons:
High center of gravity
Sudden acceleration (despite the behavior of the driver)
Narrow track width
Handlebars that are difficult to use or steer
Product manufacturers know ATVs will more than likely be used on rough terrain. For this reason, manufacturers should ensure their ATVs have a lower center of gravity and a larger wheelbase to prevent rolling. There should also be a roll bar and seatbelts to protect riders in case of an accident.
Defective ATVs
When an ATV injures a person, they may be able to file a claim in civil court. However, a Washington DC ATV rollover lawyer must be able to prove the ATV in question had a defect. There are many types of flaws, but usually, they are all placed in one or more of these categories: (1) manufacturing defect, (2) design defect, (3) failure to warn.
A manufacturing defect, as its name suggests, is a defect that stems from the manufacturing of a product. For example, if a product were manufactured with a flaw, it would be classified as such. A design defect is a defect that occurred during the design stage of an ATV. When a manufacturer does not inform the market about potential flaws or defects, they are failing to warn consumers. Such behavior is not legal.
Let a Washington DC ATV Rollover Attorney Assist You
If you were injured in an ATV rollover accident, you might be focused on recovering and living a healthy life. There is nothing wrong with recovery, but you must keep in mind you only have a limited amount of time to file a personal injury or defective product lawsuit. If you exceed this time limit, you may forfeit your claim to compensation.
Consult a Washington DC ATV rollover lawyer if you have any questions about your legal options.