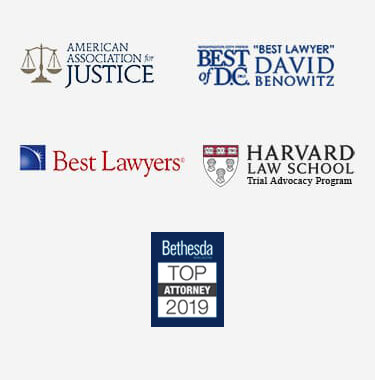 Virginia Dog Bite Lawyer
If you or a loved one has been injured in an animal attack, a Virginia dog bite lawyer can evaluate your claim to determine the degree of liability to which the owner may be held.  Based on the negligence laws of the Commonwealth, a pet owner can be held responsible for the careless or negligent behaviors that result in an animal's ability to attack another person or even another pet. With proper legal representation in a personal injury claim, a dog bite victim may receive fair financial compensation from the owner of the dangerous dog.
Our NoVa dog bite lawyers are also skilled at evaluating your injuries properly and determining all areas of damages that you may be entitled to by virtue of your unwanted injuries.  If you or a loved one has been injured by a dangerous or vicious dog, call an attorney today to schedule a free consultation.
Dog Bite Statistics
It is estimated that nearly 5 million dog bites occur annually in the United States, of which nearly 800,000 require professional medical attention.  In 2013, maulings resulted in 32 fatalities.  Pit bulls are considered to be the most lethal breed, accounting for nearly 80 percent of dog attack deaths, while Rottweilers are found to be the second-most lethal. The vast majority of dog bite victims are not killed by the attack.  Of those living through a dog attack, more than 27,000 victims underwent reconstructive surgery in an attempt to repair the physical damage caused by the attack.
Virginia Law Regarding Dangerous and Vicious Dogs
A dog who bites is much more than a nuisance; therefore, the Virginia legislature holds the owners of dangerous dogs liable for the actions of their pets.  Animal control policies in the Commonwealth are addressed in the Code of Virginia, Title 3.2.  Here, state law regulates the following:
Control of dangerous dogs (VA Code Section 3.2-6540)
Vicious dogs (VA Code Section 3.2-6540.1)
Authority to prohibit training of attack dogs (VA Code Section 3.2-6541)
Establishment of Dangerous Dog Registry (VA Code Section 3.2-6542)
According to the Code, a dangerous dog is "a canine or canine crossbreed that has bitten, attacked, or inflicted injury on a person or companion animal that is a dog or cat, or killed a companion animal that is a dog or cat."  If legal action is pursued against the owner of a dog, the court will review all evidence against the animal to determine if the dog is, in fact, dangerous.  Not every dog is considered by the courts to be a danger, and not every dog bite is to a degree found worthy of compensation. In a free case analysis, a Virginia dog bite lawyer can review the details of the bite or attack to determine if a claim against a pet and his or her owner is reasonable and justified. It is important to note that civil liability against the owner of a dangerous dog may be pursued separate and apart from the Commonwealth or locality's enforcement of the relevant animal control laws.  Below are some instances in which pet owners may be exposed to criminal liability, in addition to penalty civil actions for the damages caused by their pets. A dog that is deemed by the court to be dangerous or vicious can cause criminal charges to be brought against his or her owner.  Section J of VA code 3.2-6540 addresses charges against the owner or custodian of a dog, canine crossbreed, or other dangerous animal:
"If the canine or canine crossbreed previously declared a dangerous dog pursuant to this section, when such declaration arose out of a separate and distinct incident, attacks and injures or kills a cat or dog that is a companion animal belonging to another person," then the owner may be found guilty of a Class 2 misdemeanor.
A conviction for these or any other violation of animal control regulations may result in fines, fees, restitution of damages, mandatory minimum of $100,000 liability insurance to cover future animal bites, and even the potential for incarceration. It is best to seek legal representation to discuss the laws regarding dangerous canines.
Hiring a Virginia Dog Bite Lawyer
Pet owners are responsible for confining their animals and taking necessary precautions to ensure the safety of others. This is a duty, similar to the duty to operate a motor vehicle safely or the duty to keep your business premises safe from dangerous or defective conditions. When a failure to practice safety results in a dog bite or attack to another person or animal (damages), financial restitution may be available. It is best you consult with a dedicated and experienced attorney. A Virginia dog bite lawyer who understands the law regarding dog bite liability can help you understand what you have to do in order to hold the responsible party liable for your injuries.