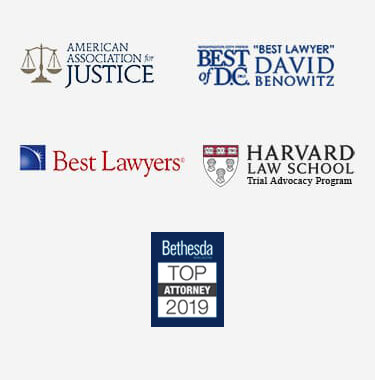 DC Nursing Home Abuse Lawyer
According to a recent report by the U.S. Department of Health and Human Services, it is estimated that 1.6 million people live in long-term care facilities, which most of us refer to as nursing homes. In addition, studies indicate that as many as one-fourth of all Americans will need a nursing home at some point in their lives. With the boom in the aging population also comes a frightening fact, namely that the incidents of nursing home abuse and neglect have increased along with the size of our aging population.
Local and state authorities have become much more aggressive about investigating cases of elder abuse and neglect in recent years. The World Health Organization (WHO) defines elder abuse as "a single, or repeated act, or lack of appropriate action, occurring within any relationship where there is an expectation of trust which causes harm or distress to an older person."
If you or a loved one have been subjected to nursing home abuse, you should immediately contact a dedicated DC nursing home abuse lawyer today to discuss compensation for harms or losses suffered. Let a seasoned personal injury attorney help you recover the damages you deserve.
Types of Nursing Home Abuse
By taking legal action, you are making it known to the nursing home that misconduct has occurred. You are also taking steps to ensure that your well-being, as well as the that of the other residents who live at the home, is being given due consideration. A DC nursing home abuse lawyer could help you with this task. The attorney could also provide you with an honest assessment of your case and answer any questions you may have. This can include basic queries such as what constitutes nursing home abuse, and what should a victim, or their loved ones, look for if they fear such abuse has occurred. Issues of nursing home abuse and neglect can include a number of forms of abuse, from physical to financial.
Physical
This can include scars, marks, or bruises and injuries such as sprains, fractures, and broken bones. Such injuries may indicate your loved one is being abused by the very people responsible for their safety.
Mental
In many cases, mental abuse can be as damaging as physical abuse. Seniors who are berated, insulted, or demeaned by nursing home staff have fallen prey to mental abuse.
Emotional and Social
Did you know that depriving an elderly person of social stimulation can have harmful consequences? Extended periods of isolation and seclusion may cause depression, anxiety, or a shortened lifespan.
Financial
Financial abuse is an increasingly common form of nursing home victimization. This is when personal items or valuable information, such as cash or bank account information, are taken without the victim's consent or under duress. A DC nursing home abuse lawyer could help you to investigate this often hard-to-prove form of abuse.
Sexual
Sexual abuse typically involves abuse perpetrated by nursing home staffers, though it can involve other residents at the home or visitors.
Neglect
Sometimes, abuse is more an act of omission, or the failure to provide the proper standard of care. The term "neglect" can mean that your loved one is not regularly fed or taken out of bed, or they are left with unattended personal hygiene needs. Neglect can be just as injurious – and deadly – as physical abuse.
Wrongful Death Resulting from Abuse
Wrongful death can occur for any number of reasons in a nursing home setting. The most common causes are from abuse or neglect by a nursing home medical professional.
Each case is unique based upon the facts and circumstances of that individual case. Whenever anyone believes they are the victim of nursing home abuse, that person or that person's family should contact an experienced attorney to investigate the claim. A DC nursing home abuse attorney could help determine whether there is actionable abuse.
In DC, a wrongful death claim is initiated by the personal representative of the estate of the decedent on behalf of the decedent's next of kin. To establish liability for a wrongful death claim resulting from nursing home abuse in DC, the personal representative of the estate of the deceased must prove, by a preponderance of the evidence, that the care offered by the nursing home fell below that of the National Standard required and that the breach of the standard of care caused the death of the deceased.
The overall medical condition of the decedent, prior to their death, is critical in evaluating a wrongful death claim. Any resident of a nursing home likely has some medical issues that are separate from any abuse or neglect. Therefore, a proper investigation must be done into the actual cause of death and a clear theory of liability must be established so that no other medical factors cloud the issue.
The Duty of Care Owed Washington DC Nursing Home Facilities
It is difficult to trust a nursing home or other facility with the care of a loved one. Sometimes a caregiver will break that trust and subject patients to abusive or negligent treatment.
When a nursing home accepts a resident, it also accepts a certain level of responsibility. This is known as the "duty of care." If you suspect that a loved one is not getting proper or appropriate care, you should consider getting advice from a DC nursing home abuse lawyer who understands the duty of care owed in nursing home facilities.
Nursing home lawyers in DC regularly investigate and pursue claims involving nursing homes that fail to meet the duty of care they owe their residents. Sadly, these claims involve many types of mistreatment, including:
Negligent medical treatment
Failure to monitor or administer medications
Dehydration
Malnutrition
Physical, sexual, and financial abuse
Injuries from falls and other accidents
Bedsores and other negligent care
All of these types of problems can be avoided with proper care. If you suspect that a nursing home has breached any duty of care that it owes you or a loved one, get help today from a professional experienced with Washington DC nursing home abuse cases.
Legal Duties of Nursing Home Facilities
Nursing homes have the responsibility of providing residents with a reasonable level of care to protect them from injuries and abuse in a safe and appropriate environment. When an injury or death occurs because a facility failed to provide this level of reasonable care, it may be legally liable to the injured resident and/or their family.
In examining a nursing home liability case, a significant issue is the definition of reasonable care. To be held liable for a resident's injury (or other loss), nursing home staff or management must have breached the expected duty of care owed the resident. This can occur when someone acts in a negligent or careless way when caring for a resident or fails to perform an expected duty.
To hold a Washington DC nursing home facility liable, there must be evidence that the nursing home failed to meet at least one standard of care and that the resident suffered injury or death as a result.
The specific nuances of the legal duty owed will vary depending on the facts and circumstances of specific cases. For example, a case alleging medical malpractice will involve different legal standards and factual considerations than one that involves a slip and fall injury.
Legal advice from a seasoned DC nursing home abuse attorney could be invaluable in assessing a specific case to determine whether a nursing home violated their duty of care to an injured resident.
Proving Liability in Washington DC Nursing Home Injury Cases
Injured nursing home residents (or their family members) have the burden of proof when they seek to hold a nursing home liable. This means that they must provide sufficient evidence that the nursing home failed to care for the resident's health or safety, and that the resident experienced injury or death. This evidence can include medical records and other documents and reports regarding the specific circumstances of the case.
Many cases will also require expert witness opinions regarding the duty of care applicable in the case. Getting help from an experienced nursing home abuse lawyer in DC could be crucial to presenting a strong and thorough nursing home liability case.
First Steps to Take if You Suspect Nursing Home Abuse in Washington DC
When you trust a nursing home to care for your loved ones in their final years (often at great expense), you expect the nursing facility to prioritize the health and safety of your loved one. Sadly, however, this is not always the case and nursing home abuse is a serious problem in Washington DC and throughout the country.
Some studies estimate that up to one-third of U.S. nursing homes have some variety of local, state, or federal regulatory violation. When these or other breaches lead to abuse, injury or even death, the nursing home should be held accountable.
If you have questions about the first steps to take if you suspect nursing home abuse, a qualified DC nursing home abuse lawyer is available to help explain your and your family's legal rights.
A skilled lawyer could also help you understand actions that can be taken now or in the future to pursue compensation for any harm that has resulted from nursing home abuse.
Abuse in Washington DC Nursing Homes
Many different situations can constitute nursing home abuse, but most fall into the categories of physical, emotional, sexual or financial abuse. Often these overlap and a resident who is mistreated in one way will suffer from other forms of abuse.
Obvious signs of physical abuse include bruises, burns, bedsores, dehydration, extreme weight loss or poor hygiene. Physical abuse includes things like hitting or kicking as well as force-feeding, overuse of restraints, forced medication, or other actions that cause physical injury or discomfort. Anything that causes unreasonable physical pain or discomfort can constitute physical abuse that needs to be addressed.
Sexual abuse is any non-consensual sexual contact with a nursing home resident. Weak or non-communicative elderly patients are particularly vulnerable to sexual exploitation, which can come from other residents, staff or even visitors to a nursing home facility. Injuries to the genitals or the presence of STDs should raise concerns about possible sexual abuse.
Emotional abuse can stem from bullying, insults, threats, and any other abuse that causes mental anguish for the patient. Isolating a patient from friends and family or preventing them from engaging in regular activities are other forms of emotional abuse. A patient who shows signs of fear or appears intimidated around nursing home staff may be the victim of emotional abuse.
Financial abuse occurs when a person responsible for an elder's finances in any way takes advantage of their position to misappropriate money or property. Examples may include misuse of funds or property, cashing checks without consent, forging signatures to legal documents, fraudulent billing for services and supplies and other actions that wrongly deprive a resident of their property.
Nursing home companies and their management and staff are responsible for taking reasonable steps to prevent or avoid any foreseeable injuries to residents in their care. When they fail in upholding this duty of reasonable care, they can be held legally liable from any resulting harm.
What to Do About Suspected Nursing Home Abuse
First and foremost, anyone who suspects nursing home abuse should take action to make sure that the abused elder is safe and receiving appropriate medical attention. Once this is done, contact a qualified DC nursing home abuse lawyer as soon as possible.
A skilled attorney could assess the situation, help the patient and their family understand their rights and suggest the next steps to take. Some situations may call for contacting the authorities. Others may require moving the patient to a more appropriate facility or other types of intervention.
Elder abuse of any type is tragic and can cause untold harm to the elderly and their families. Whenever nursing home management or staff is responsible for harming someone in their care, they need to be held accountable.
A lawyer who regularly pursues nursing home abuse cases understands the difficult issues of causation and proof that are common in these cases. Seeking the help of an accomplished nursing home abuse attorney in DC could be key to pursuing an effective case involving nursing home abuse or neglect.
Importance of Having an Experienced Lawyer
Whether you personally have experienced nursing home abuse or have a family member that you are concerned about, an experienced DC nursing home abuse lawyer could help in many ways. Some of these include:
Setting out first steps to take if you suspect nursing home abuse in Washington DC
Investigating the causes and harm resulting from the suspected abuse
Determining who may be liable for any injuries resulting from nursing home abuse
Advising about whether to pursue a case in court
Helping calculate and negotiate a fair settlement
Communicating with nursing home management, insurance companies, and others on your behalf
Above all, the goal of your lawyer is to provide guidance to help you obtain the best result the law allows for your legal concerns.
The Benefits of Working with a DC Nursing Home Abuse Attorney
A Washington, DC nursing home abuse lawyer could help you, or your loved one, determine whether you have a valid claim. If this is the case, they could aggressively seek compensation and work to ensure that those responsible for the abuse are held to answer for their deplorable actions. An attorney could fight to ensure that the problem is pursued not only in civil litigation but also through a criminal investigation. A DC nursing home abuse lawyer could provide you and your family with the emotional comfort and support that you require.
Deciding whether to settle a case or bring it to trial can be a very stressful and daunting situation. There are many factors to consider, but an experienced and loyal attorney could be there to help every step of the way.
The District of Columbia and every state in the nation has a law that defines nursing home abuse and neglect and that governs what types of damages may be collected for the victims of nursing home abuse. That is why it is so important that you speak with an attorney dedicated to this field of practice in DC. The DC nursing home abuse attorneys at our firm feel passionate about this subject, and will aggressively pursue compensation and civil justice on behalf of your family member or yourself.
If your claim applies to nursing home abuse or neglect in Maryland or Virginia, you should speak with an experienced nursing home abuse lawyer in those jurisdictions. Information regarding nursing home abuse and neglect for Maryland can be found here. Alternatively, if you are seeking legal representation in Virginia, please visit the following page.