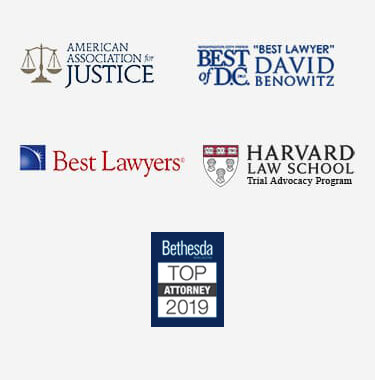 Columbia Personal Injury Attorney
When you have been hurt in an accident, wondering how you will be able to pay your medical bills and support your family can cause tremendous stress. You are not alone. A Columbia, MD personal injury lawyer can fight for you to help you get the compensation you need and deserve after you are injured by someone else's negligence. Our personal injury practice group has helped many people throughout the state of Maryland, and we're standing by to make a difference in your life as well.
Working with a Personal Injury Lawyer in Columbia
In only a second, your life can change dramatically. An automobile accident may cause a spinal cord injury that leaves you in the hospital or with a permanent disability. A fall on poorly maintained property can result in severe head injury that may impair your motor functioning or cognitive functioning. Even less catastrophic injuries can have a bigger impact than you might think: missed work during your recovery accompanied by the costs of your medical treatment can create significant financial burdens.
Fortunately, you can get help with your physical, emotional, and financial recovery after an accident by calling a Columbia personal injury lawyer who can hold accountable those responsible for your injuries. With an attorney on your side, you may be able to obtain a settlement or judgment award that provides financial compensation for both economic and non-economic damages:
Emergency medical care
Continuing medical treatment
Pain and suffering
Lost wages, benefits, or earning potential
Funeral expenses
Each personal injury case is unique, and the types of recovery you may be able to expect can differ widely. By speaking with a personal injury lawyer, you can determine the types of compensation which may be available to you. Hiring an attorney is the first step in getting the compensation you deserve.
Types of Personal Injuries
Personal injury lawsuits involve fighting for compensation from those whose actions have brought harm to someone else. When a person is injured in a car accident, mass transit accident, premises liability accident, or through medical malpractice, a personal injury lawyer can hold those whose negligence, carelessness, or recklessness caused the accident accountable for compensation for your injuries.
Our clients' injuries include both temporary injuries, such as whiplash or broken bones, and permanent, catastrophic injuries, including traumatic brain injury and spinal cord injury, such as:
Burn injuries
Lacerations
Sprains
Fractures
Spine, neck, and back injuries
Head injuries, concussion, and TBI
Amputation
Paralysis
Disfigurement
Birth injuries
While it may be easy to quantify the financial impact of your medical bills, it can be hard to determine the financial recompense for non-economic injuries, such as pain and suffering. Finding a compassionate personal injury lawyer in Columbia, Maryland, is your first step toward moving forward after an injury accident.
Call a Columbia, MD Personal Injury Attorney Today
If you have been injured in an accident, you have nothing to lose and everything to gain by scheduling a free consultation with a Columbia, MD personal injury lawyer. We are ready and able to fight for you.