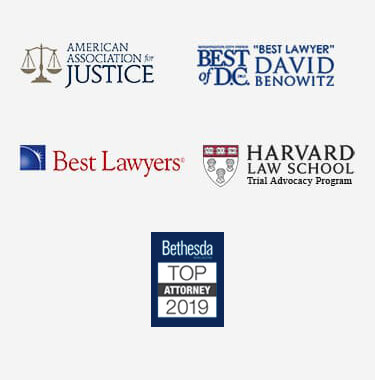 Home Modifications After a Spinal Cord Injury in Washington DC
Spinal cord injuries are expensive. Most people are aware of the medical bills and cost of equipment involved in rehabilitation, but home modifications can also be costly.
There are many different home modifications that can make your life easier after a spinal cord injury. The main goal is to help you be independent in your own home. If you are recovering from a spinal cord injury and need to modify your home, a qualified attorney in Washington D.C. may be able to help you seek compensation from the party responsible for your accident.
Basics of Home Modifications
Recovery and regaining a sense of normalcy after a spinal cord injury require an accessible home. Home modifications can allow injured victims to navigate their personal space as safely and independently as possible.
When considering home modifications, look at the doorways, the entrance to the home, and the placement of the light switches and thermostat. Think about adaptability or the safety measures that may be applied to the home, such as grab bars in the bathroom. Look at every part of the home with accessibility and ease in mind to see what needs to be changed.
Another element to consider is universal design, which means making a home accessible for both able-bodied and disabled visitors. An open floor plan is one of the best ways to create a universally-designed home. One place to begin assessing the accessibility of a house is the entrance. Is the entryway wide enough for all visitors, including those with wheelchairs? Does the house have way to enter without steps?
Common Home Modifications After a Spinal Cord Injury
After a spinal cord injury, one of the first home modifications to consider is the entrance. There are several contractors in the Washington DC area that specialize in building ramps. For buildings with elevators, injured victims can consider the width and ease of operation of their doors.
There are several things to keep in mind when modifying a home to accommodate an injury. Each person will have different needs, and certain rooms may need to be more accessible than others. For example, people who are not able to cook after their injury may not need a completely wheelchair-accessible kitchen. However, common areas should be fully accessible in any home accommodating someone with a spinal cord injury. At least one accessible bathroom is also a requirement.
Many injured victims opt for the following common home modifications:
Widening doorways to at least 32″ wide
Installing grab bars in the bathroom
Adding a roll-in shower or tub with lift
Installing smart thermostats like Nest
Creating open space underneath sinks for knees
Lowering kitchen cabinets
Installing a chair lift
Many states also allow tax deductions for certain home modifications. A Washington DC attorney can outline the available deductions for those looking to modify their home after a spinal cord injury.
Ask a DC Attorney When Planning Home Modifications for Your Spinal Cord Injury
Remodeling a house after a spinal cord injury is no easy project, but these modifications can be necessary for injured victims to return to their home and regain a sense of independence. Unfortunately, most home modifications are expensive.
An experienced Washington DC lawyer can help you understand what home modifications could be potentially covered by those liable for your spinal cord injuries. Call today to schedule a consultation.