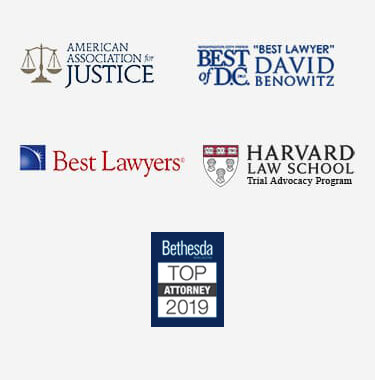 DC Train Accident Lawyer
Train accidents are one of the most deadly types of accidents that can occur. With their heavy – and at times, hazardous – material, these enormous metallic structures are at risk of seriously injuring anyone they strike. Passenger trains can also become derailed, leading to numerous potential fatalities. Moreover, railroad crossings are not always functioning properly or properly maintained, which may lead to a collision with a train. If this has happened to you, or a loved one, please contact a DC train accident lawyer with our law firm today.
When you're involved in a train accident or an accident involving any other motor vehicle, your life can immediately change. From the pain you feel soon after the accident to the therapies and bills that stick around long after. Many of these accidents can be traced to recklessness or negligence on the part of the train company or the staff employed by it. When this is the case, those injured in a DC train accident can be entitled to compensation for both the short and long term consequences.
Why Work with a Train Accident Attorney in DC?
The DC train accident attorneys at our firm understand that there are many reasons for train accidents, and we can help you to determine the factors that led to the one that caused your injuries. If you were injured a train accident that was the fault of a train company or employee, you may be entitled to compensation for what you have been through. An experienced attorney understands how easy it is to get injured on a train. (Click the following link for more information on train safety)
Every claim is different, so it is important to give every possible detail to your train accident lawyer when describing how you became injured. Because details matter, the sooner you contact an attorney the more details you are likely to remember. Railroad companies often have large and powerful groups of attorneys working for them.
Train Accident Injuries and Damages
Several train lines pass through the District of Columbia, with thousands of people utilizing train hubs like Union Station as a means of traveling on business and pleasure every day. While train accidents are unusual, they are more common here than elsewhere simply because of the concentration of trains and the large number of people traveling on them.
The injuries that occur as a result of a train accident can vary. You may have fallen while walking through the aisle because of a piece of carpeting or rubber that wasn't secured appropriately. These injuries could be far more severe if resulting from a collision or train derailment. In cases like this, it's not unusual to find victims with life threatening injuries. With train accident injuries, comes hospital bills, doctor bills, prescription costs, therapy bills, and more–your ability to pay these bills can be significantly impacted by your inability to work because of the injuries. It's easy to see how the stress of such an accident can quickly evolve to be much more than just physical pain.
A DC train accident lawyer understands that when you are hurt, you should be focusing on your recovery, and not shouldering the responsibility of filing claims and fighting with insurance companies.  That's why our personal injury practice group is here to help you fight for the compensation you deserve.
A DC Train Accident Attorney Can Fight for You
The train company's lawyers work to minimize their payout and liability to victims in the event of a crash or other unforeseen event. They do not want to have to pay for your medical bills, lost wages, pain and suffering, or any wrongful death compensation to which you may be entitled. With such a difficult fight set before you, you'll want a trained and skilled accident attorney on your side dedicated to your recovery and committed to your case.
Contact us today to discuss the accident and what your concerns are. We can offer you a free initial consultation and explain how a personal injury claim works.