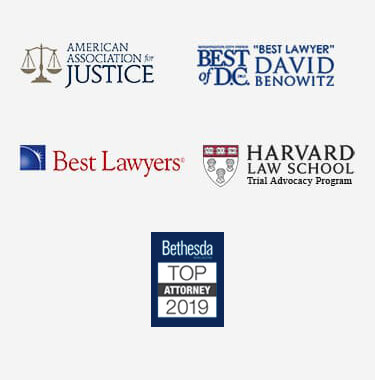 College Park Fraternity/Sorority Life and Title IX
For many students, Greek life within a fraternity or sorority is a defining aspect of their college experience. While these organizations are an important factor many students living in College Park, they do not always have a sterling reputation when it comes to sexual discrimination or misconduct.
No matter if this reputation is well-earned or not, the reality is that many universities will take aggressive steps to discipline these organizations and their members. In some cases, a Title IX claim could be the result.
Under Title IX, the school is required to set up a framework to investigate sex-based discrimination. If you or your Greek organization are facing allegations of misconduct through a Title IX complaint, you should recognize the severity of the situation.
While there is no guarantee of an unfavorable result, the disciplinary board could turn your life upside down. A dedicated Title IX attorney could help you fight back against the charges, and help you understand the reality of College Park fraternity/sorority life and Title IX.
Title IX Action Against Fraternity or Sorority Members
Title IX requires publicly-funded colleges and universities to set out a framework for addressing allegations of sexual discrimination or misconduct. These policies will not impact members of Greek organizations any differently than other students on a personal level. That said, the reputation among some fraternities or sororities could bias investigators or a disciplinary board against a student based on their Greek affiliation.
A student's status as a member of a sorority or fraternity member should have no bearing on the disciplinary process. If a student or attorney can establish they are being treated differently due to their Greek affiliation, they could have a viable defense against any action by the disciplinary board.
Fraternities and sororities are founded with their own rules and regulations. However, these local or national groups do not have the authority to oversee allegations of sexual misconduct that occur on fraternity property. This duty falls to the university.
Consequences for Greek Students and Organizations
While Title IX investigations may not target Greek students or their organizations unfairly, they could result in an outcome that has a devastating impact on everyone involved. A fraternity or sorority member faces the same potential penalties as anyone else, including:
Expulsion
Temporary suspension
Indefinite suspension
No-contact orders
Bans for extracurricular activities
If a fraternity or sorority member is given a no-contact with someone within their own Greek organization, it could make it impossible for the student to attend the organization's events.
The university could also take action directly against a fraternity or sorority if administrators believe the group is partially to blame for sexual misconduct or discrimination. While a Title IX investigation cannot target an entity like a fraternity, the school is not powerless to regulate them. In some cases, the college or university could ban the group from campus or suspend them for a set number of years.
Ask an Attorney about Fraternity and Sorority Life relating to Title IX
If you are a Greek-affiliated student facing Title IX allegations, the decision by the disciplinary board could drastically alter your collegiate life. In addition to the risk of suspension or expulsion, the disciplinary board could also effectively end your ability to participate in the Greek system.
You are not without options in this situation. A dedicated Title IX attorney could help you defend yourself and protect your membership in the Greek organization of your choice.